When should you throw out makeup?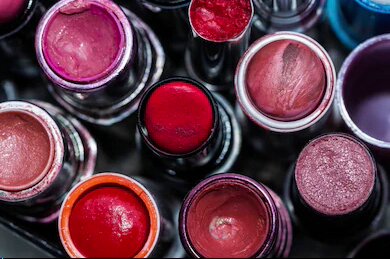 Published : November 22 , 2020
Latest Update : August 30 , 2021

By Rania Dawud
Like food and medicine, makeup comes with an expiration date. When makeup expires, it usually doesn't work as well as it once did; lipstick becomes drier and mascara more clumpy.
It's difficult to part with a beloved blush or eyeliner pencil, especially if they were a pricier product, but cosmetics collect bacteria, so handling expired makeup can lead to breakouts, rashes, eye infections, redness and itchiness of the areas they're applied to.
When should you be replacing your makeup? For most people, the answer will be NOW.
Mascara: every three months.
Mascara dries up quickly and once it becomes clumpy and sticky, it can cause irritation to the eyes.
Eyeliner: every three months.
Like mascara, eyeliner dries up fast. Depending on the type of eyeliner, however, their shelf life changes. Gel and liquid eyeliners should be replaced regularly, while pencil liners can last up to a year.
Eyeshadow: every six months to a year.
Powder products often last longer, but since eyeshadow is used around the eyes, it should be replaced more often.
Lipstick: every year.
Unless the lipstick has become dry or smells rubbery, you can keep it for a little while longer, as long as you store it in a dry, cool place.
Foundation: every year.
It's best to avoid applying foundation with your hands, using a makeup brush or sponge instead. If the formula begins to thicken or separate, that's a sign to have it replaced.
Concealer: every year.
The shelf life of a concealer is similar to that of a foundation. When it starts to feel oily or the formula begins to separate, it's time to kiss it goodbye.
Cream products: every year.
Cream products like eyeshadows, blushes, highlighters, or concealers typically last up to a year, although if the consistency changes then it's safer to get rid of them.
Powder products: every two years.

Powders, blushers, highlighters or bronzers can all last up to two years if they are a powder formula and stored somewhere cool, away from humidity. However, keep in mind to regularly wash makeup brushes, otherwise, you're just putting dead skin and germs back into the powder.
Nail polish: every one or two years.
We're all familiar with how frustrating nail polish becomes when it's expired. It's gloopy and hard to work with. Replacing it every year or so is a wise idea.
Sunscreen: every year.
Since the purpose of sunscreen is to protect the skin, pay attention to the expiration date to avoid causing your sensitive skin any harm.