10 Crafts You Can Do with Your Kids for Eid Al-Adha

Published : August 28 , 2017
Latest Update : September 25 , 2023

So, you are in the process of preparing for Eid al-Adha Holiday, shopping for new clothes for the whole family, baking Eid goods and setting plans for each day that you are going to spend with your family. Exciting, right? But, what about your kids? Are they really getting what is going on? Well, the answer to this question depends on how much you involve them in this preparation process. The more you involve them, the more they will feel the spirit of this holiday! And, it can simply be by telling them a story about Eid or you can do one of these 10 crafts together:
Little sheep heads!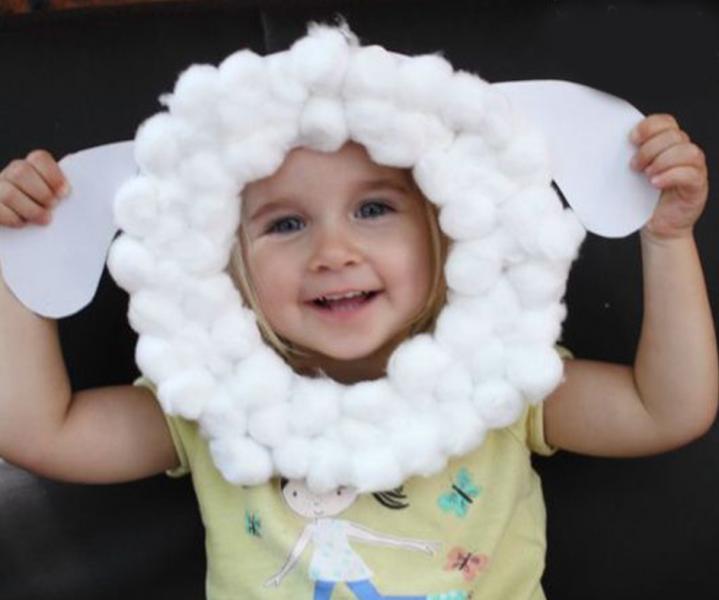 This affordable and easy Do-It-Yourself (DIY) toy can spice up the festive Eid atmosphere and make your children extremely happy! They can have fun wearing and role playing with it. You only need some cardboard, cotton and some glue.
Fun writing lesson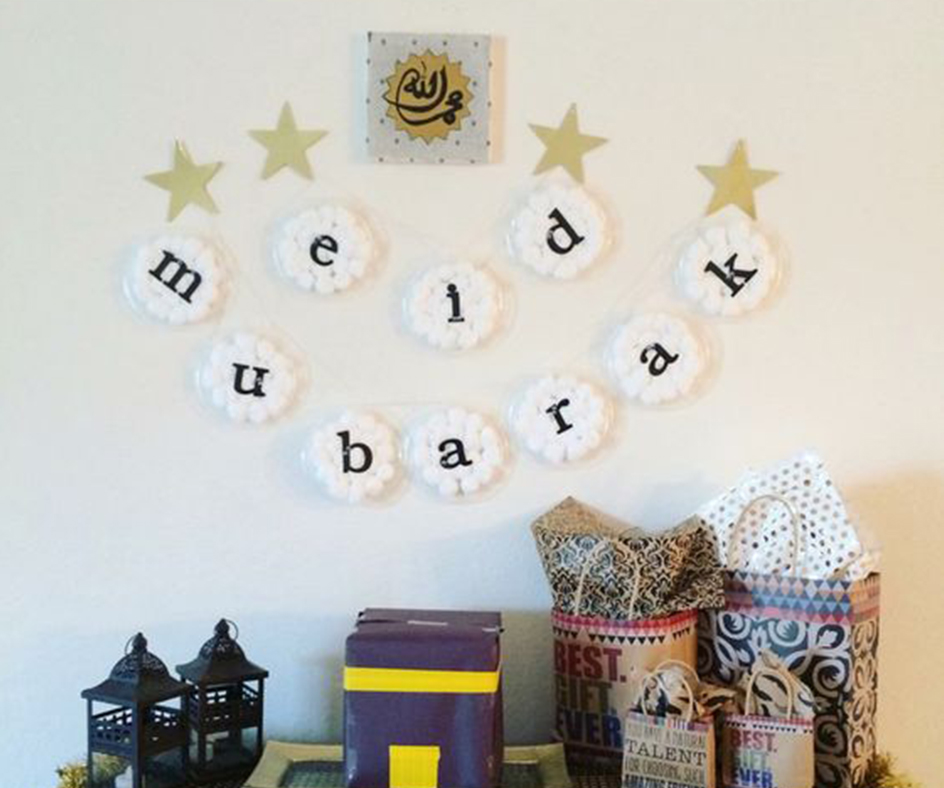 If your children are just learning how to write, you can use this idea as an exercise; where they can practice writing each letter and decorating it in Eid al-Adha theme.
Sheep Doily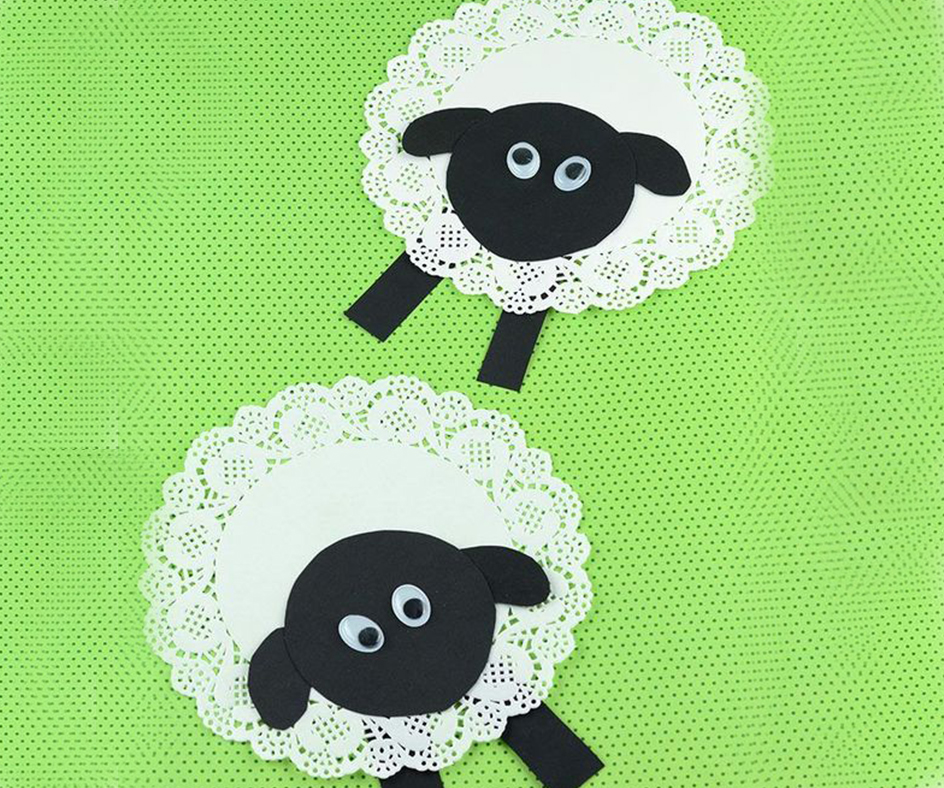 You can add a fun and festive touch to your house with these simple doily art. You can work with your kids using disposable coasters, black cardboard and glue to make these.
Sheep cups

These DIY toys are easy and fun to make. Your children will enjoy playing with them and they can survive till after Eid and can be kept as toys.
Sheep Cupcakes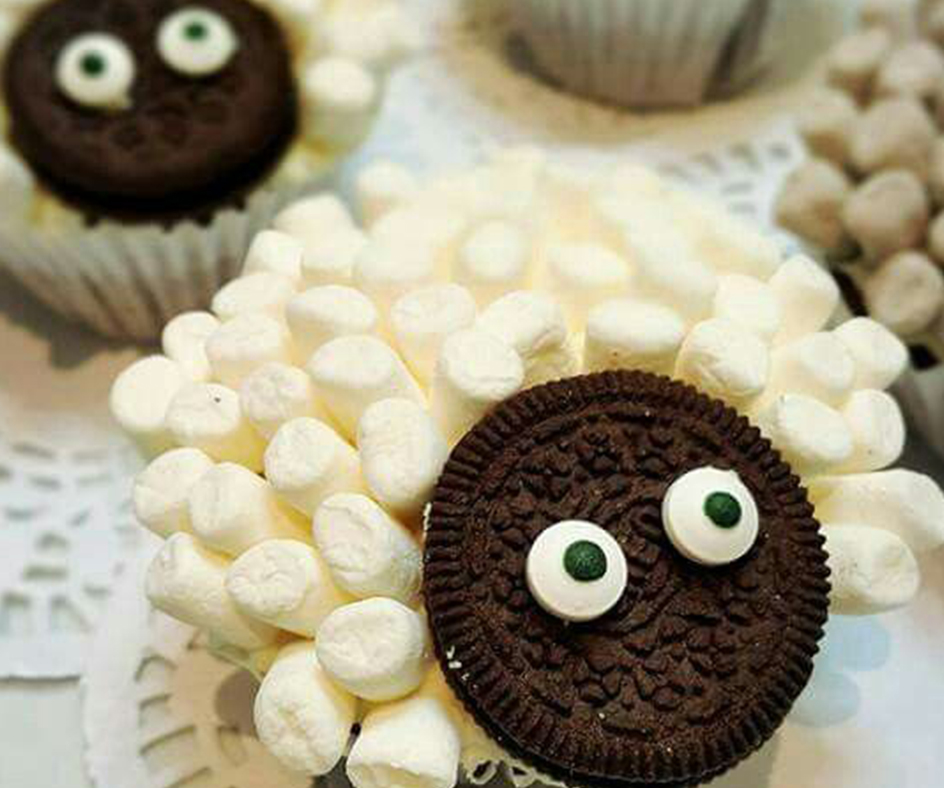 And now the fun food stuff! You can top your regular homemade holiday cupcakes with Oreo and tiny marshmallow pieces to create this cute little sheep cupcake! The eyes can be made using chocolate and vanilla drops. Here is a simple How-to recipe
Sheepop-corn!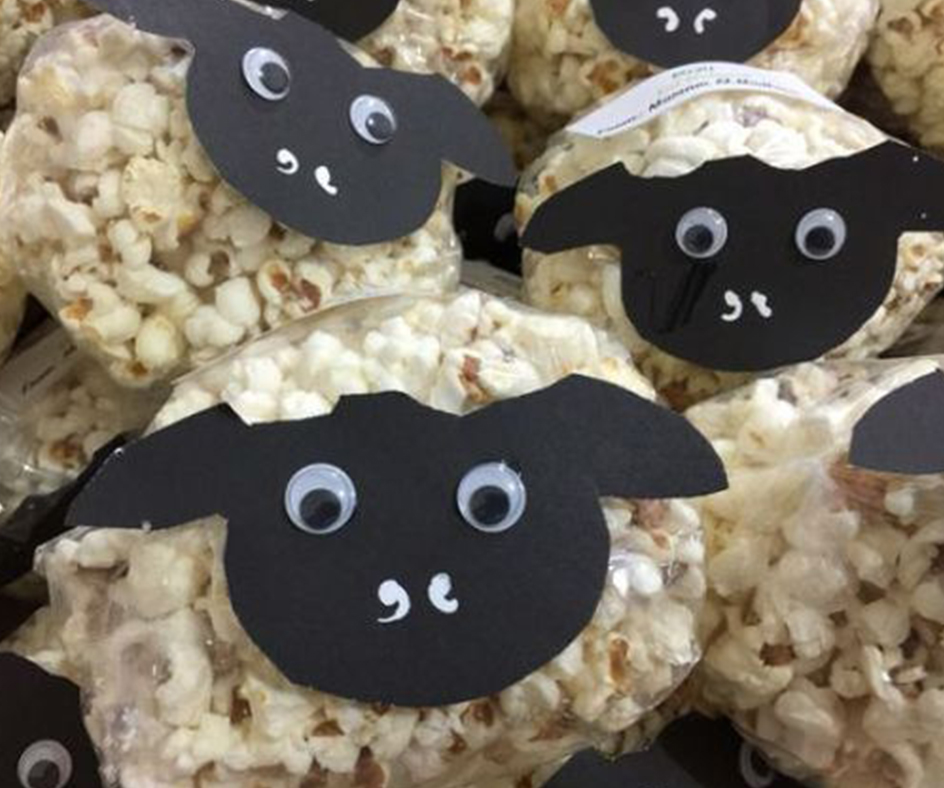 This is a perfect one for on the go moms. Just fill a plastic bag with popcorn and stick a sheep head on top of it, you can let your children draw and cut the shapes themselves. It is an Eid snack that is guaranteed to fill your house with a festive spirit.
Adha Sugar Cookies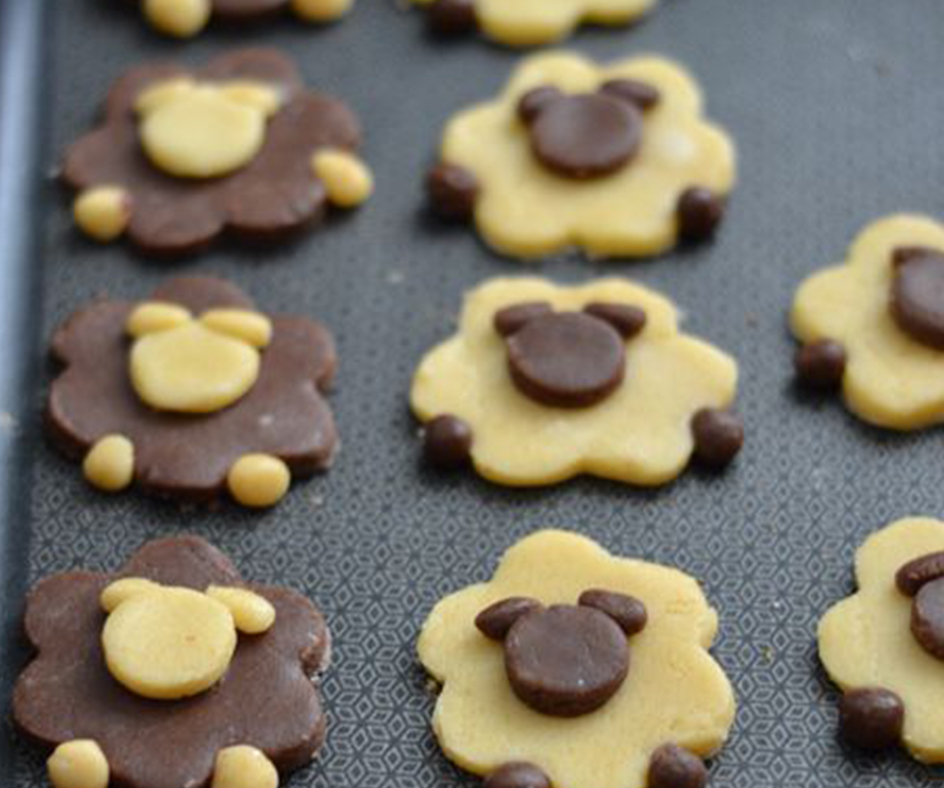 You can use the flower-shaped cookie cutter to make these cute Adha cookies. You just need two types of dough, black and White. Here is a simple recipe for Eid Sugar Cookies.
Eid Gift Bags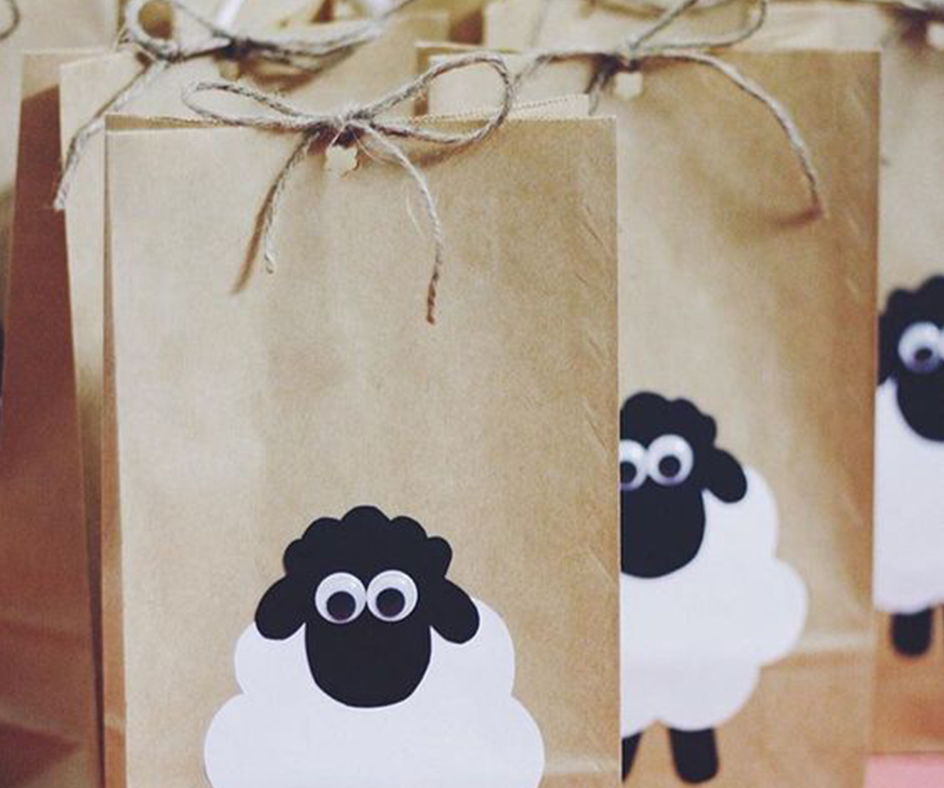 Eid al-Adha is all about giving and kindness. If you are planning to give your loved ones some gifts, you can kick the surprise up a notch by decorating the bags as well. Use brown paper bags and stick sheep cut-out from cardboard, nice no? A cute simple gift bag! Your children will have fun making these as well as learn the virtue of giving.
Miniature Ka'aba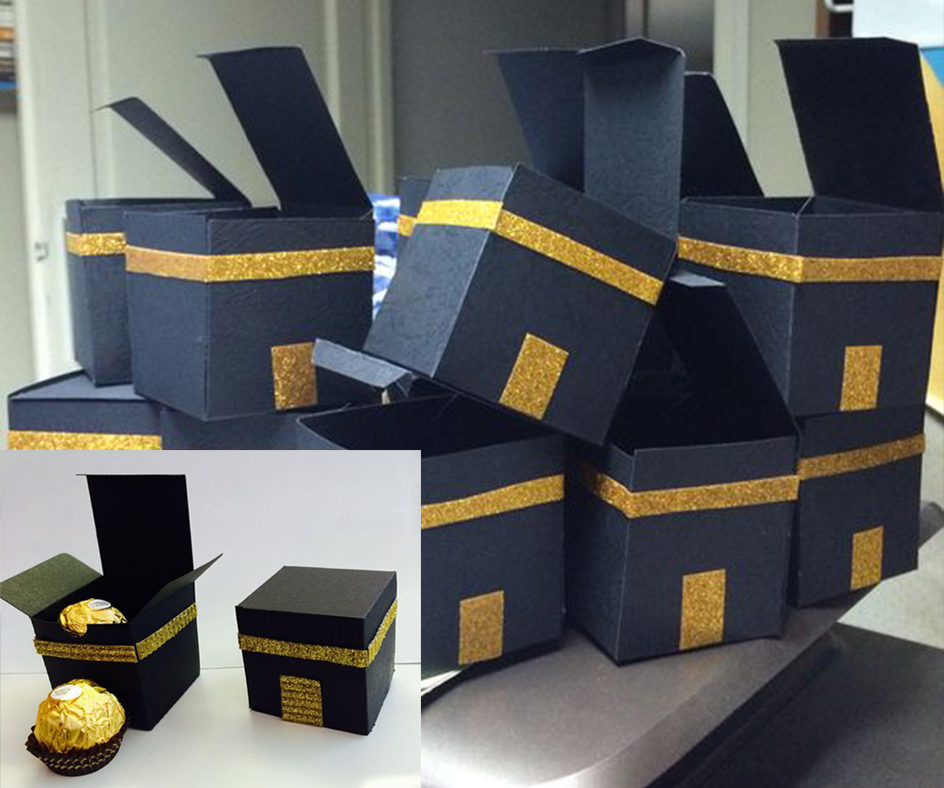 For a more spiritual look for your gifts, you can make this miniature Ka'aba using black cardboard and felt gold stickers. You can fill them with all sorts of things like chocolate and toys.
Eid al-Adha homemade Games

If you want something to keep your children and their little guests busy during visits, you can create some holiday-themed games. That will help your kids learn more about their religion as well as have lots of fun with their friends.
*Source for the featured image for the article is www.danyabanya.com
*Source of inside picture: pinterest.com