Simple nail art ideas anyone can create at home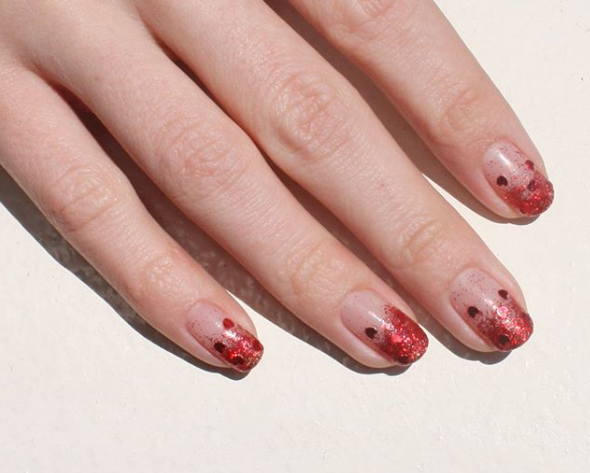 Published : November 21 , 2020
Latest Update : June 13 , 2021

By Rania Dawud
Having your nails done can give you such a burst of confidence. But we can't always make the time for it or necessarily afford it.
For those who love having nice nails but don't have the time for a nail appointment or to sit down at home and do it themselves, that doesn't mean you have to be left out!
Simple nail designs are not only super classy, they're also quick and easy to create.
These nail art ideas are ones anyone can copy with a little patience and without much hassle.
Playing with dots
https://www.instagram.com/p/B9nAGp7Hy-g/?utm_source=ig_embed
A clear nail with dots is always a cute look, and bobby pins can make a great substitute for a dotting tool. Arrange the dots into shapes, layers or anything else, it's up to you!
Or if you'd like to play around with colours...
https://www.instagram.com/p/BwcZ5zRgLGv/?utm_source=ig_embed
Long live the stripe
https://www.instagram.com/p/Baos4D-nomu/?utm_source=ig_embed
After painting your nails the colour you like and having them dry perfectly (very important!), place tape along the bit where you'd like your stripe to be and, with a steady hand, drag your nail polish brush alongside it.
Shades of blue
https://www.instagram.com/p/B5AY5qop6K3/?utm_source=ig_embed
If you're not willing to bring out the tape and bobby pins, fair enough! Gather various shades of the same colour and create a gradient along your fingers.
A sprinkle of glitter
https://www.instagram.com/p/B8CzgHZJxZ7/?utm_source=ig_embed
Using the tip of a sponge, repeatedly dab on glitter nail polish on the tip of the nail until it reaches the opacity you prefer. You could also add in nail stickers for more glitter. And with a clear top coat, you're done!