7 Ways to trick your kids into eating food.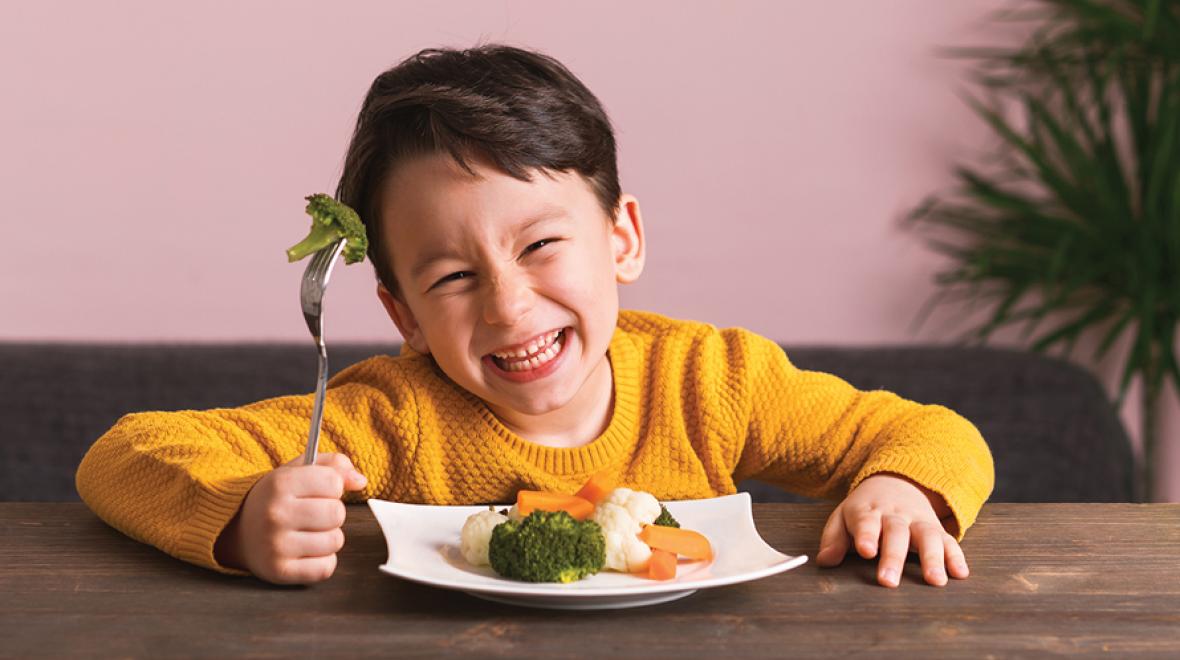 Published : September 07 , 2020
Latest Update : May 17 , 2021

Convincing your children that Brussels sprouts taste delicious might prove to be more difficult than convincing them that Santa isn't real!
For some reason, children's taste buds have a closer friendship with sweets than they do with whatever foods qualify as healthy, which results in having to play a game of "Eat This Veggie & Win Extra TV Time" every single day, until they're old enough to realise that, erm, Brussels sprouts are, in fact, not that delicious at all!
Until that day arrives, we've got a few tricks up our sleeve that'll help you fool your fussy ones into thinking that healthy foods are the next best thing since sliced bread.
Go back to your roots
A beautiful way to connect over food is to write a list of all the healthy foods that come from your country of origin and have a "connect with your roots" day in the kitchen with your children. This will encourage them to try these healthy options and the fact that they're associated with their heritage will make them eager to incorporate them into recipes written by their ancestors.
Reverse psychology
Rather than beg your kids to at least try a teeny weeny bite of cabbage, pick five items that you know they won't want to eat on their own and make them believe that consuming these "delights" is a privilege. Tell them that X, Y or Z is for adults, which will automatically set their "I want a piece of this" alarm bells ringing.
Competitive cooking
Kids are competitive by nature, which works out perfectly in this instance. Watch reality TV cooking shows together, but more specifically, shows like Masterchef Junior, to show your children that kids their age are interested in all sorts of healthy ingredients. This could well make them believe that healthy = cool as well as encourage them to follow in their TV peers' footsteps.
Water!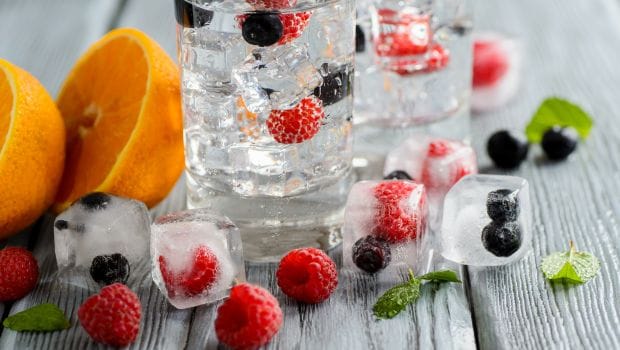 We know this isn't food but it is something just, if not more, as important. Kids love to quench their thirst with sugary drinks and juices and never with enough water, which is why you must make it your mission to turn aqua into a more appealing drink. We suggest adding orange or lemon slices into a big jug of water, or ice cubes that contain colourful pieces of fresh fruit. You can also dilute whatever juice they're drinking with sparkling water to delude them into thinking that it's a yummy fizzy drink.
Big food, small food
Do you know why adults like canapés? Because they're small, well-presented and, more importantly, easy-to-eat. Try using a large plate to serve a shrunk portion of your kiddie's food to trick them into thinking that you didn't really put too many veggies on their plate. They'll also love the resemblance their cute little pieces of food bear to the ones their fave cartoon characters consume. When they're done with serving no1, get them to feel like an adult by giving themselves a second helping.
Ditch the plate
Kids love anything out of the ordinary so instead of serving them fruits on a plate, why not try stacking them up inside a tall glass for a cool & colourful effect? They'll be wowed by the colour combo and will have a good old time reaching inside with their tiny hands for the last piece of blueberry.
Mission: Liquidise
Your little ones still refusing to eat what's good for them? Get that mixer out, pour all the veggies in the world into it and mix away.... then, voila! You'll have yourself a delicious, healthy and colourful sauce which your kids will believe is a regular tomato sauce that you're adding to their pasta/chicken/fish.
*Thumbnail photo credit: www.parentmap.com