5 Factors to help your Special Needs Child build a career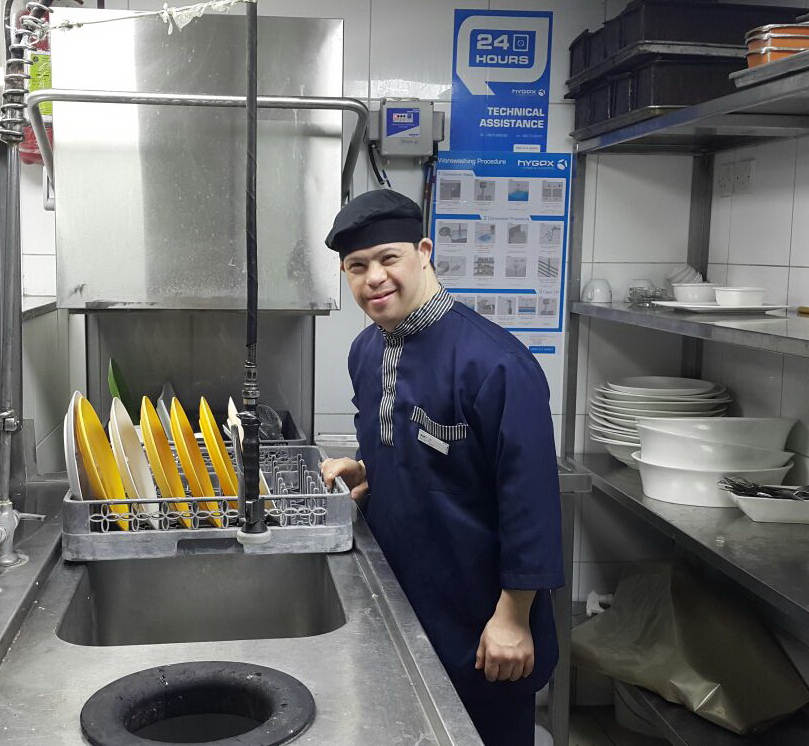 Published : February 27 , 2020
Latest Update : June 22 , 2022

My child is starting high school soon and we should be choosing academic streams and subjects that suit his interests and strengths, but what about my child with developmental challenges? When should I start to think about this? Is there anything I can do? Can I help her chose a career path? Will she be able to work in the community?
Like typically developing children, developmentally challenged children can have career paths. Areas of talent and interest usually become clear by mid-teenage years, but you can help your child from a very early age by:
Encouraging her to become as independent as possible in carrying out self-care tasks like dressing, feeding, and hygiene. As she grows older taking part in household chores that involve the more advanced self-care activities like preparing a simple meal, cleaning her living area or doing laundry…etc., is very beneficial.
Exposing your child from early on to being out in the community, for example, watch her from a distance as she practices buying something from a nearby store. Teach your child the social rules needed in the community, as well as the safety rules, and how to avoid dangerous situations including talking to strangers. Learning how to use public transportation could be a very valuable future skill for your child.
Helping your child explore as many extracurricular activities as possible. It is through participation in such activities that you might discover your child's talents and interests.
Talking to your child about the value of work and the responsibilities of holding a job. Point out and discuss the various aspects of jobs she may encounter when in the community and ask her if this or that is a job she would like to do when she grows up.
Your child's school should be presenting her with pre-vocational experiences to explore and develop her interests and skills. Work closely with her school and don't shy away from setting high yet realistic expectations for a career path for her, and together make sure she gets enough experience and practice to develop the set of skills she needs to succeed.
Examples of individuals with developmental disabilities who have made great careers for themselves are plenty. Success stories are unfolding day by day as well.
Individuals with developmental disabilities can work in all walks of life, from jobs that require a special talent like photography, graphic design, sculpture, cooking…etc., to jobs that entail routine simple tasks like packaging material in a factory or shop, working in the laundry department of hotels, clerical office work, food preparation or bussing tables in a restaurant…etc.
Depending on their individual abilities some carry full-time jobs while others need more flexible schedules of part-time hours or days.
Some individuals succeed in self-employment or small work environment, and others thrive in working in large corporations.
What factors help in building a career path?
Starting early is one important factor, while community work involvement is another imperative one.
If your child's school offers her on the job pre-vocational experiences; where she gets to practice early on certain jobs in the community with the presence and support of her teacher, then this is an effective way to develop her skills. However, if this is not an option, you may help by looking into finding her internships and practical experiences in areas that match her interests within your local community. This could be done during the summer holidays or long breaks or even for a few afternoons a week.
Your child will need support during such experiences, and accordingly, you should seek a welcoming employer who is ready to accommodate her.
The presence of a colleague, friend or family member who would act as her coach may be needed to facilitate a positive experience.
Flexibility and support of employers are amongst the external factors that usually contribute to future success in the workplace. What is heartwarming is that success stories on employment of individuals with developmental disabilities have never been short of such employers. The employer's internal gratification from giving a special individual an opportunity for self-actualization is huge, but the gratitude they extend from learning from the special individuals is extremely encouraging as well. Employers always have positive remarks about special individuals, whether it is in their commitment, diligence, enthusiasm or quality of work.
---
"Sana for Special Individuals" is a Jordanian non-governmental organization that runs a work program for developmentally disabled individuals. You can learn about their success stories through viewing this video: https://www.youtube.com/watch?v=wyCx4b15QBg or following them on Facebook or visiting their website www.sana.org.jo