How to style oversized button-ups: The queen of basics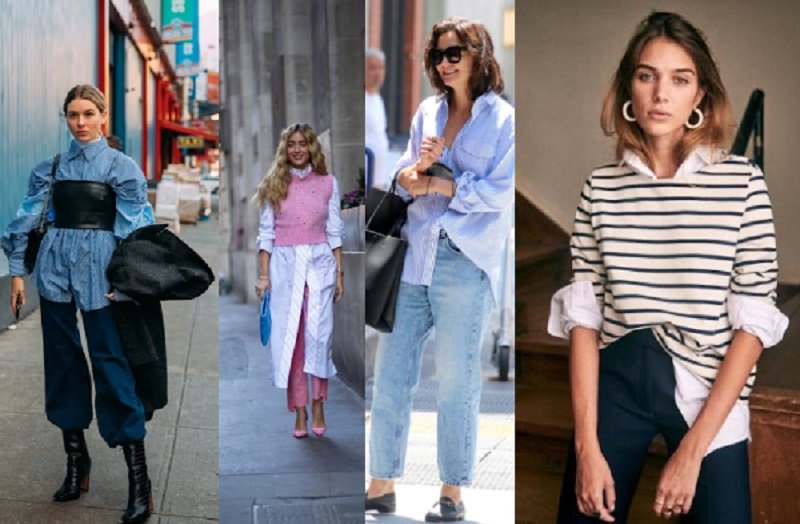 Published : April 16 , 2023
Latest Update : September 25 , 2023

Button-up shirt is a must-have item in every closet, regardless of your style or body shape. Although it may seem basic, it is one of the most versatile items you can own, as it can be worn in so many ways. You can wear it to the office or to go out with friends, as a cover-up for your beach day, or even throw it on for effortless style while running errands. The possibilities are endless.
However, with so many options, it's easy to feel overwhelmed. If you're looking to learn how to style your shirt or step outside your fashion comfort zone, I can help! I've figured out different ways on how to style your oversized button-ups, so you can turn them into prime players in your closet.
First, let's all agree that owning button-up shirts is a must! They come in many different forms but, you'll want a shirt that is larger than your usual size, but not overly baggy. Typically, sizing up one or two times will do the trick.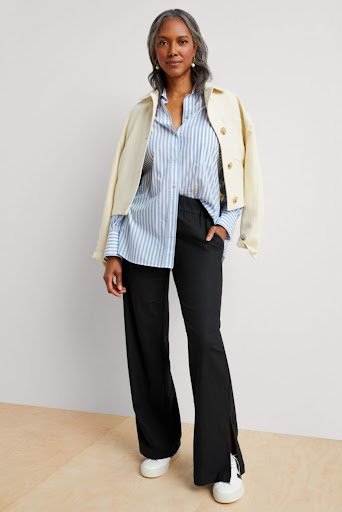 In terms of color, a solid blue or crisp white shirt are always a safe bet. They'll add that extra mile to your style and prove to be a true wardrobe hero. If you want to have a little fun with your outfits, opt for an unexpected color or multi-colored striped pattern.
How to style oversized button-ups: 3 easy ways
In the past, button-ups were simply a business attire staple that was best suited for the office. Sizing them up opens the door for new style possibilities. Here are three easy ways to style your oversized button-up:
1. Layer it under a dress or jumpsuit
If you love wearing a button-up to the office but are tired of pairing it with pants, try layering it by wearing it under your favorite sleeveless dress for an effortless preppy look that's perfect for the workday. This also works with the Hijabs as it will make the outfit look modest and more stylish at the same time.
2. Mix it with prints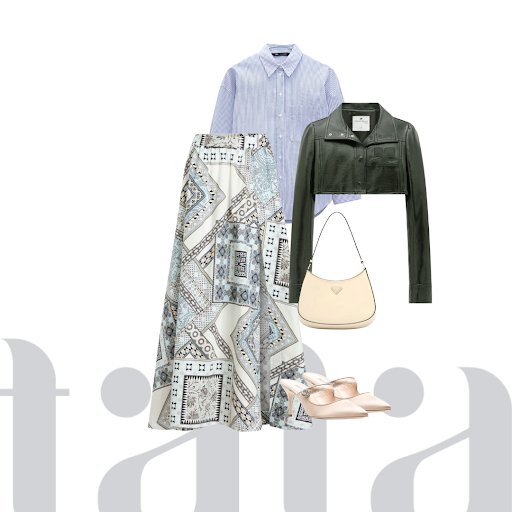 Don't be afraid to play with print. Style your printed button-up with a printed skirt or pants for a playful look that will instantly be eye-catching. It's also a great alternative for T-shirts that will elevate your look.
3. Go for the half-tucked method for extra fashionista points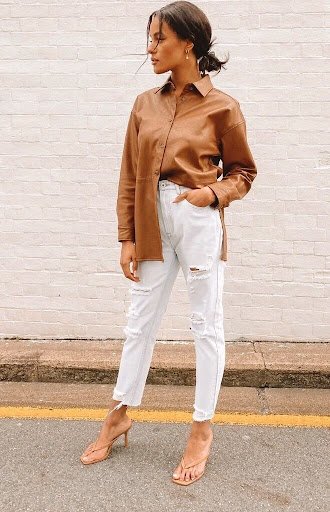 When it comes to tucking shirts, you've probably heard of the French tuck method. The half-tuck method is a little different, and one of my favorite ways to style oversized button-ups. To pull it off, leave the last three or four buttons undone. Then, tuck only one side while leaving the other side hanging out. Truth be told, this style may not be for everyone. Especially if you prefer a neat collegiate fashion ensemble. However, if you're a petite this hack will save you as it will help you look taller.
How to style an oversized button-up with jeans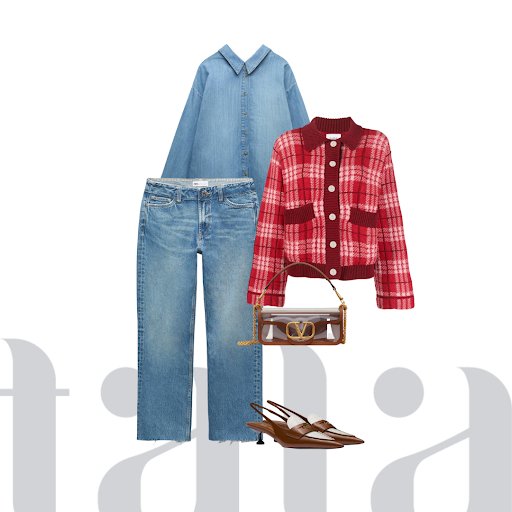 Tucked or untucked, tied or untied, buttoned or unbuttoned you can't go wrong when deciding how to style an oversized button-up with jeans. These two closet essentials are a natural pairing and will look great with little effort. If you want to elevate your jeans and shirt combo, we've got a couple of ideas.
If you haven't heard, jeans are at the center of trend especially denim on denim. Give it a try with your favorite medium-wash blue jeans and an oversized chambray shirt.
As an alternative, turn to the color wheel for inspiration on which colors go well together. Pink and orange look stellar with blue, so give either shade a try. Match a fuchsia striped button-up with a tangerine handbag or headband for some colorful coordination.
And now, are you feeling more confident about how to style oversized button-ups and ready to give them a try?