Delivery
Mothers sharing their experiences about hiring a Doula
May 26 , 2019
I am so incredibly lucky to have a job I love and there is no nicer feeling than receiving a testimonial or letter of thanks from both my doula and hypnobirthing clients.  I find it amazing that these exhausted mums find the time to put in writing their thoughts about their birth experiences. 
Nothing makes me happier than to hear I have had a positive impact! 
Here are a few lovely testimonials I have received, some of the births played out as planned and others didn't but still the support of a doula and appropriate education meant that these were good experiences. 
Sara's story
"I'll always remember the day I decided to choose Nicky as my doula. I was already 5 months pregnant at the time.
Nicky made my journey through pregnancy so much more Joy-able since she always knew how to put my mind at ease whenever I was paranoid about something.
She was always supportive and always there to answer my questions and calm my worries and assure me that everything is ok no matter what. I'm just amazed how resourceful she is too, and through Nicky My knowledge grew so much as she would almost daily send me articles to read and educate myself. She knew exactly what I needed.
I planned to give birth naturally, and with the help of Nicky & my husband, my wish came true, but there's a lot more to that! The moment My contractions started to get stronger and more frequent, I called Nicky and she advised me to go to the hospital and then call her from there and if my doctor confirms that it's true labor then she would come straight away.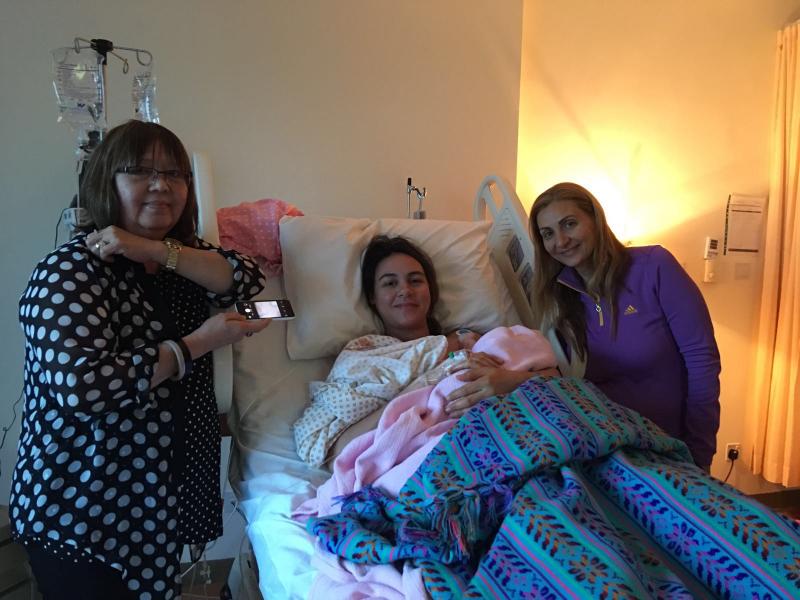 My contractions were confirmed and Nicky was here within a very short time. My labor took very long, about 16 hours, but through it all, Nicky stood by me with every contraction I got and held my hand when I needed it. That made me feel so much better instantaneously!
Due to my long Labour hours, and epidural allergy complication, I decided to go for a c-section. Even then, my doctor and my husband kept reminding me how close I am and truly believed in me that I can do it! But personally, I was completely drained and exhausted, as I was still 7 cm dilated.
Everyone, of course, supported my decision, I was getting prepped for surgery, and was taken to the surgery room, but things went a little differently in that surgery room, the doctor was so insisting on giving me the natural birth I strongly wanted and decided to check how dilated I am, and I was fully dilated! And Although I was semi-numb, the doctor helped me push my beautiful daughter out!!
Even after my birth, Nicky and I have continued to be in contact, and she has helped me with so many things with my baby, God bless you for making my pregnancy and even post-pregnancy experience so joyful.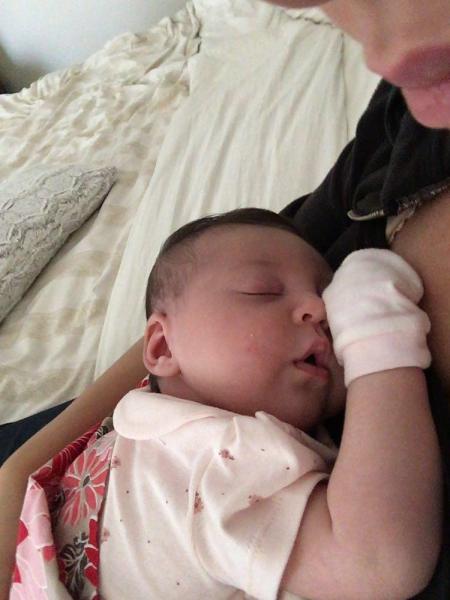 Now me and my husband have attended Nicky's hypnobirthing classes ahead of the birth of our second child. For the birth of our first child, I had ended up with an epidural to cope with the discomfort, which in turn led to me having to stay lying down and not being able to feel what was happening.
Hence we opted for hypnobirthing as an alternative to medicated pain relief this time around.
---
Bevin's story
"As a new mom, I honestly struggle to find words adequate enough to describe how wonderful it has been to have Nicky with us during this transformative time. At the beginning of my pregnancy, I hadn't given much thought to birth plans and birth options. I was working full time and pursuing a degree part-time. 
so I honestly just didn't have time to think about it! I knew I wanted as natural and unmedicated experience as possible, but I hadn't thought through what that meant or how to prepare for it.
At the suggestion of a midwife and my stepmom back home, I started looking into hiring a doula. I'll confess it felt indulgent to invest in myself in this way, but I am so grateful that I did! Nicky has offered so much more than I could have hoped for.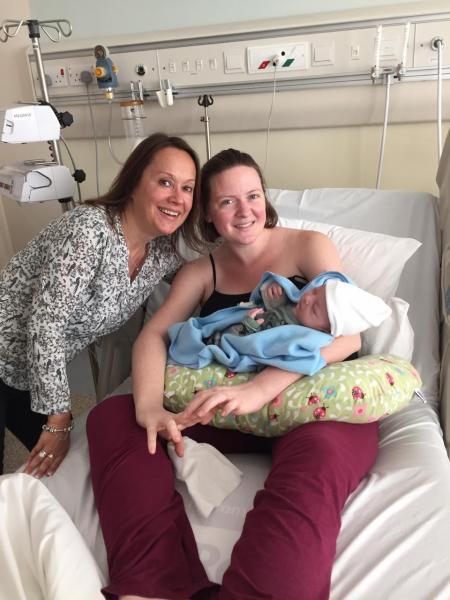 Initially, she coached my husband and me on hypnobirthing techniques in our home, which also included useful antenatal information... something I also hadn't scheduled the time to do! Her calm and positive approach really helped me to relax and feel more positively about my upcoming delivery.
Once I started going into labor, she was only a text/call away and she helped me and my husband make the call of when to go to the hospital. Thanks to Nicky, who worked brilliantly with the hospital staff, I ended up having a very positive hospital birth experience (I arrived at the hospital dilated at 7 cm!) and my OB even asked for Nicky's information to refer future clients to her.
In the time that I've been discharged from the hospital, Nicky has remained in constant contact, checking in on me regularly and reassuring me through bouts of baby blues, infant fussiness, breastfeeding woes and so much more.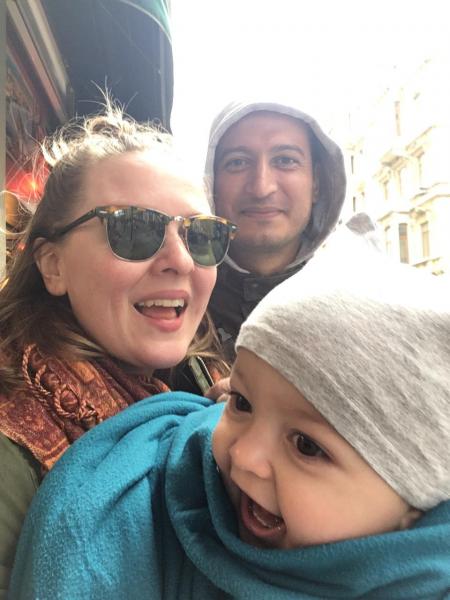 Without fail, after each of her visits, I feel more aware of the resources available to me out here and confident and prepared to face what's ahead. I honestly don't know what I would have done without her and I know my family is reassured knowing that there is someone who will look after my physical and emotional well-being as if I was her own daughter.
For all that she has done and continues to do for me and my baby, I cannot recommend Nicky highly enough!"
These were some of the feedbacks moms have shared with me, about the times I spent with them doing my favorite job as a Doula!
You can never imagine my feelings each time I read their letters, I feel completely satisfied that I was able to offer them all the comfort and reassurance they needed at that critical stage of their lives.