The story of a mompreneur who is supporting Mental Health through art
Published : February 21 , 2021
Latest Update : February 22 , 2021

While surfing the internet one day, more specifically Instagram, I came across a new account (Ropes of Hope). That was created by one of our experts at 360Moms. When I checked it out, it turned out to be a unique initiative/business created By Nada Dakhil, a Clinical Psychologist, a mother of two boys, and a very talented artist!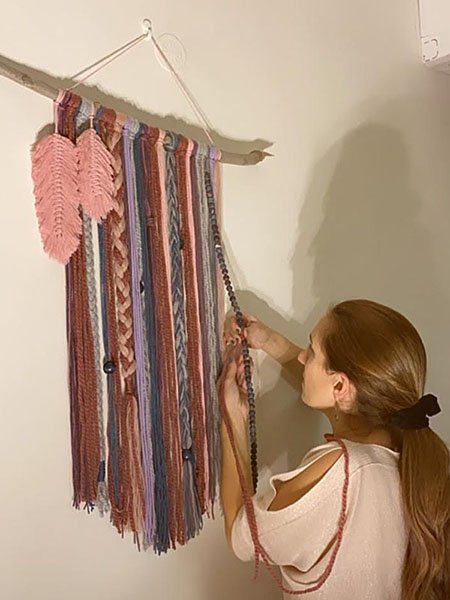 So, I had to interview her to know the story behind this new project and the message that she wanted to convey through it, which is supporting people struggling with mental health issues- by donating a percentage of her profits to support their therapies. Also, she's planning to offer free consultations!
I will tell you more about Nada before we dive into more details: she was born and educated in Lebanon. She has been residing and working in Amman since 2009. She said, "I have been blessed to work at King's Academy, as a Wellness and Advising Director, for almost a decade now, and this has been a passion and learning curve -to say the least.". In addition to Psychology, she has always dedicated time to arts and community service. "Growing up, I was a girl scout for as long as I can remember!" she continued.
I had a couple of questions in mind for Nada, and she answered them beautifully, check them out!
1. What is the story behind Ropes of Hope?
Ropes of Hope is a project my family and I embarked on to promote wellness and mental health in a lighthearted and novel way. It combines our passion for arts and crafts and our passion for service.
Basically, we create items such as keychains, macrames, vases, and more, and we use the profit to create awareness and to support people who cannot afford mental health consultation – whether through my own support or through referring them to the needed support.
Honestly, Ropes of Hope is also very linked to the context of our Online lifestyle- as my kids have been learning online and I have been working online for many months now. We chose to push ourselves outside our comfort zone and to use more social media platforms to promote our values, our projects, and our creations; and to hopefully create little positive ripple effects around us!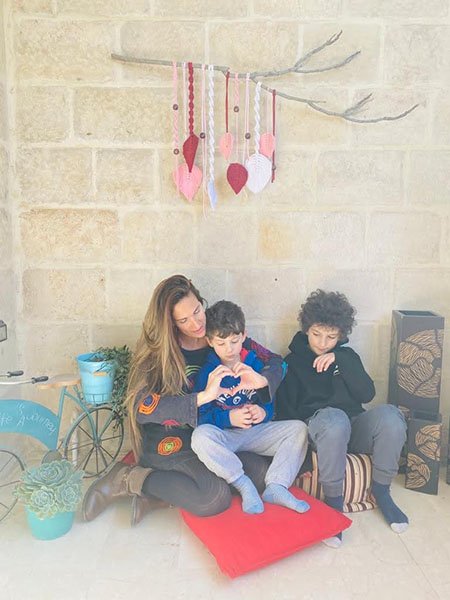 2. What is the main message behind it, why did you choose "not complicated" (مش معقد) as a slogan?
The main message is to destigmatize Mental Health and to normalize talking about mental health. مش معقد (not tangled or not complicated) is a play on words as ropes usually tangle; and can be described as معقد, but people should not be labeled as such! Such a label is for ropes, not people!
This play on words is about the big stigma and misconception that considers a person struggling as someone with complexes معقد. This old belief is very outdated on a health level, yet culturally is still part of people's language and perceptions. Very bluntly, I hope to eradicate this wrong belief!
3. Share with us three main reasons why mental health is crucial and that we need to raise awareness about it?
Emotional literacy is as important as knowing our numbers and alphabets as kids – yet it is rarely discussed and taught in schools or at homes. Hence the heightened need to raise awareness to adults.
Awareness about mental health struggles is key to early diagnosis and early treatment. Such steps are important for health and safety reasons. The impact of an undiagnosed and untreated disorder is difficult on the person themselves, their loved ones, their work, and more.
Life happens. Losses happen. Failures happen. Breakups. Divorce. Natural disasters happen. Conflicts and war happen. Even pandemics!! Emotional literacy is key to coping better with what life throws our way, whether we opt for it or not…
4. Why did you choose this type of product in specific?
Honestly, it could have been another form of arts and crafts. Painting. Sewing, etc. And I will always wonder if I should have left this project more open-ended and not limited to "ropes". But I particularly like the story behind how I got introduced to Macrame ropes.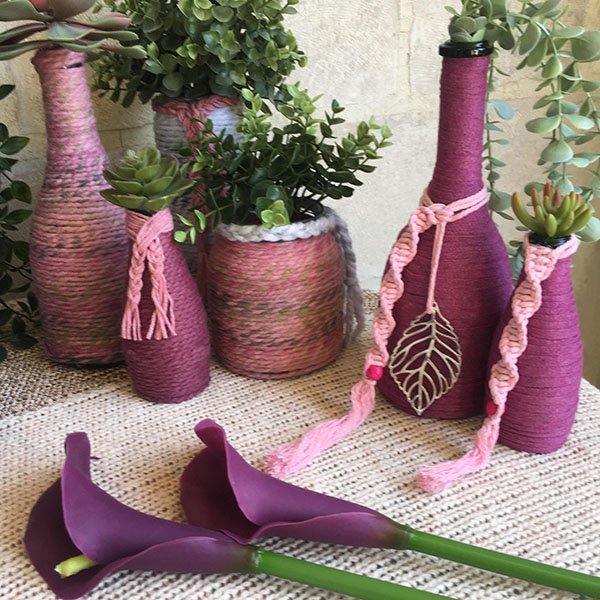 Here it goes: July 2020, a new student joining King's Academy is assigned to my advisory group. She is Jordanian living in the States. She courageously decided to join our school despite the turmoil surrounding every school during this pandemic. As part of joining us, she needed to quarantine for 3 full weeks! Did I mention that she is only 16? She was super committed to her health and joined every wellness opportunity provided to her online. She is also artsy, and just like me, she copes by using her hands.
She was the first person to show me what a "macramé" is, actually, this was when I first heard the word "macramé" then she ran out of ropes… to show her care and support, I decided to figure out where to get her material. It was not easy at first, but then I got familiar with shops and materials and started sending her ropes and beads. Then, my-curious-self decided to try out this technique, and Youtube tutorials helped me self-learn many macrame knots and skills. But I did not just want to make a traditional macrame. I started combining materials, combining techniques, even adding hardware material at times, wires, wool, and more… and you know the rest…
5. What inspired you to start?
When I started posting what I was creating, I received many many comments along the lines of "why don't you start selling?" …. I knew in my heart that if I were to sell, it would be for a cause. And of course, I did not have to think twice about which because I am super passionate and knowledgeable about: it's mental health of course!
6. Since you are a working mother of two, how do you manage all this?
Our online lifestyle made me gain at least 4 hours every day! Although working in a school setting is challenging this year, and the fact that I do not commute and the flexibility "Zoom" life gave me, is a big advantage for myself and my kids.
Also, I have to admit that I do not enjoy watching TV or series or Netflix – I don't even have to "fight" the temptation. I am just not interested.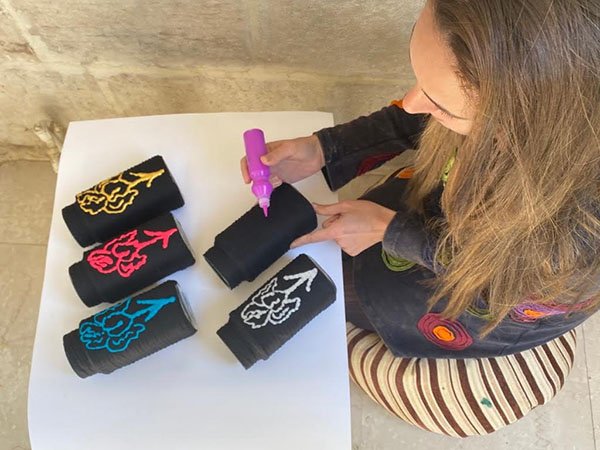 And lastly, the boys do not feel that I am not giving them enough when I am making art, as for some reason, they feel connected to me as I make art – we are all around each other on the carpet, I make art, and they play. We go shopping for material together, we choose together what to post on the page, etc...
Somehow, it feels like a whole family project, even if some creations are a bit difficult and are purely my work. On this note, my favorite product is the keychains we create, you know why? Because my oldest son can make them, from A to Z, and he is in charge of this line and loves seeing it being sold!
We engage, as a family, with projects and hobbies wholeheartedly. It is almost magnetic! On a deeper level, it is a powerful way to fight together boredom, loneliness, and anxiety – all are frequent and regular feelings linked to the current situation…
7. You told me once that you like to get your kids involved in your projects; why?
One of the strategies I use as a working mother is to not compartmentalize my life. For instance, I can learn a hobby with my kids; or engage my kids in a work project– if it's appropriate. With this strategy, I commit more to my hobbies, parenting, and my job. It's like multi-tasking but not just for tasks, also for values and projects. If things align in terms of our values, I am happy to merge them together.
Also, in terms of kids' education, I strongly feel that such projects and experiences teach kids a lot! We talk this way about ideas, values and beliefs, marketing, expenses, and revenue, all in a very age-appropriate way… We have our little charts and excel sheets to monitor the progress of our initiative together.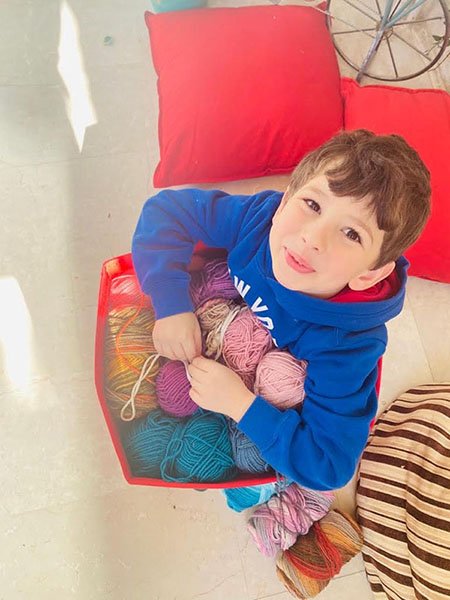 8. What is your dream/ambition for this project?
My hope is for the project to create more awareness and openness to mental health support – and not just be about the products.
My dream is for this project to pick up beyond the excitement of its launching and to grow to be more and more sustainable. Below are some ways I think will achieve that:
My hope is to have sales points because I do not believe selling through the Instagram account is very sustainable for me. Luckily, 2 places already agreed to collaborate with me! And I thank them a lot!
My hope is to have another "creator" or even creators who would wish to join me at some point. Again, to make this project more sustainable, as handmade items take time and if the project picks up, I would need "helping hands" – literally.
I also hope that the project will start to include collaborations with other mental health professionals. Many wellness professionals have not yet created a Digital Media presence, and many mental health clinics don't even have a website or a page. They are doing great work but need more Social Media exposure.
9. Describe this experience in 3 words!
Courage, Creativity, Wellness!
Let's support Ropes of Hope now and join their journey to support individuals in need of professional help and raise more awareness about Mental Health that we tend to forget about often! The least you can do is to follow and like their posts.
Good Luck Nada!