6 Mothers share stories about their special needs children

Published : October 31 , 2017
Latest Update : August 04 , 2021

It is well known that parents of kids with special needs face a lot of challenges, whether it's to do with their children's diagnosis, therapy or facing their community.
To this day, there are people still suffering from such difficulties, all because of the lack of awareness and education around living with certain conditions. In this article, a group of mothers of children with special needs share their experiences to show and, hopefully, inspire other families on how to address and face such challenges.
Every parent's journey is different from the other, but the goal is mutual: raising happy, independent and successful children.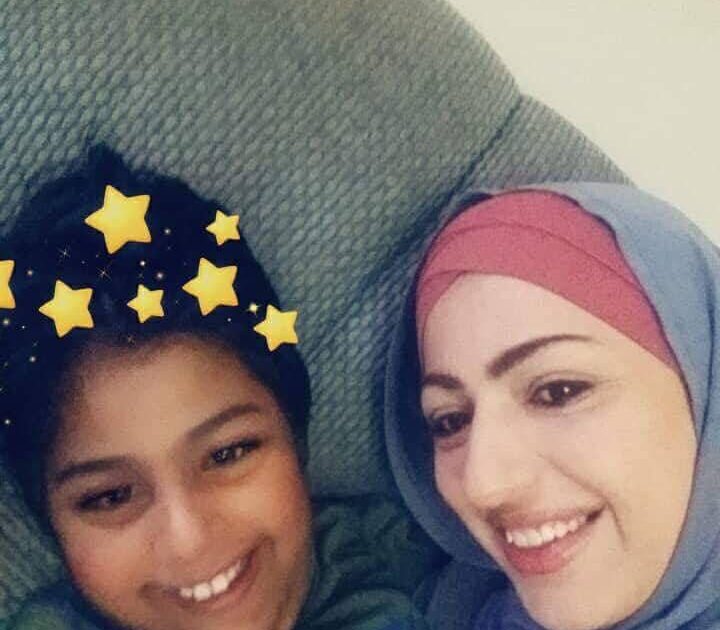 Dua Hayek: "The challenges are many. It all began from the diagnostic stage when we found that there was a lack of specialized parties. The journey of diagnosing my son, Saif, was not easy; it took two years of continuous visits to doctors in various specialities: paediatrics, ophthalmologists, neurologists and otolaryngologists (or ENT)! After my child was diagnosed with Autism, I faced other challenges which I consider very important, inclusion within society and school. I think the main reason for this problem is the lack of awareness about Autism, its nature and ways of dealing with an Autistic child. There are no places or schools in Jordan that offer real and effective integration systems for Autistic children. In that sense, I had to give up on help from doctors and schools because I believed in my child's abilities, and I worked hard with him to help develop his skills in everything he liked. It is indeed a difficult and arduous journey to overcome the challenges and difficulties that need acceptance and satisfaction. We have no solutions but to be stronger than the environment around us. From my side, I promised Saif to be his eyes, his hands, and his tongue that does not speak. The world will love my child because I am the one who will spread love and positive feelings around him."
---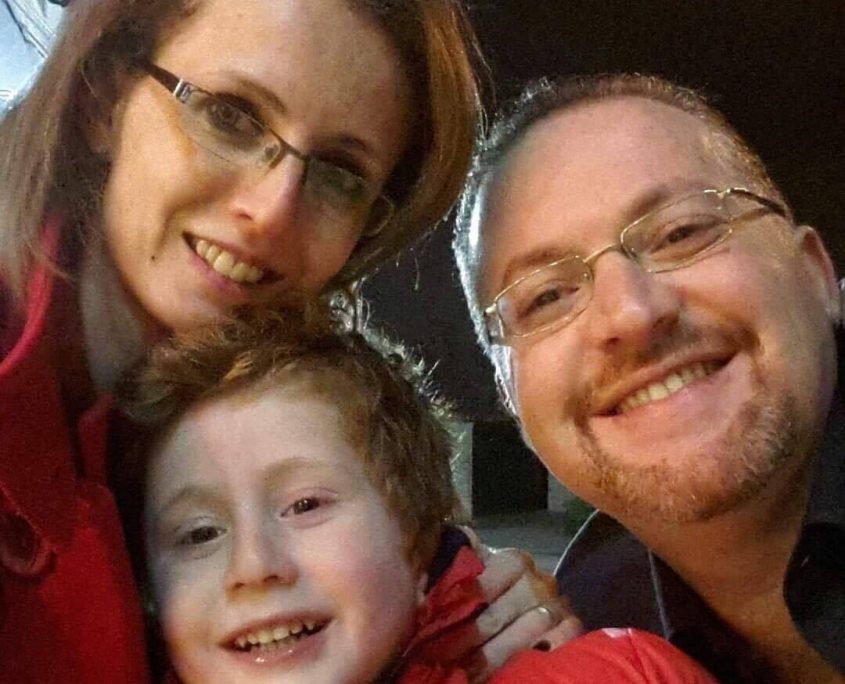 Tala Rawhi Halaseh: "The biggest challenge was getting our families to accept him the way he is. Teaching them how to talk to and behave with our son. Introducing the concepts of "sensory overload" and "sensory seeking" to them and making them understand that this is a lifelong challenge and cannot be cured by medicine."
---
Nancy Kawar: "My journey began after my son, Zaid, was diagnosed at the age of two and nine months. That period was filled with difficult and sweet memories; difficult because I had to deal with him strictly, like forcing him to sit in his seat and follow orders, and his weeping, which filled the house. And sweet because after the exhaustion and tears for a whole year, Zaid managed to call me "Mmm." After that, Zaid began to improve, accepting other people interacting with him and continuing to develop. Sometimes he would succeed in one thing then fail in another, which frustrated me because I believed that whoever can get to this level can still reach a higher and a better one. The challenge was at its hardest when his doctor decided to prescribe him medicine that would help him develop and accomplish tasks, I completely refused the idea, but after my family convinced me that it might be useful for Zaid, I agreed. I was indeed suffering from the inside whenever I saw him sitting quietly and lacking energy, but he learned a lot during that time. He learned to read and write in Arabic and English and after three years, we got rid of the drugs - thank God.
"Another challenge we faced was the perception of society. I had to be sharp with anyone who tried to interfere with my child's situation to either simply talk about him, or give advice. My answers were limited to, "Thanks, I know!" or "Yes, sure!" or "No thanks." I would not allow anyone to cross certain lines. We also had to confront the behaviour of child caretakers at children's activity centres, which wasn't nice. I could see from the first five minutes after I start explaining my son's case that they won't accept him or take responsibility. Based on what we went through, I felt that the most important thing was to build up my son's confidence because I believed in his abilities and successes. I have always said that there are mothers like me, but I have responsibilities that differ slightly from them. Zaid is the hero of this journey, he is the one who lives the pressures, bears them and tries hard to challenge his problems and record his successes in this uncompassionate society. Our journey was not easy, I was known for my carefree personality, I loved going out and having fun. Even my parents did not think I would take my son's case seriously!
"I don't know how I have changed, I became a mother and then became Zaid's first and most important specialist. A strong mother isn't one that doesn't face difficulties and negativity, but instead takes the lead and challenges the world all-around to reach her goals with her children. The more we overcome the difficulties, the more God gives us power. I always consider myself lucky for having a strong support system; my husband is my backbone who gives me the strength to face whatever comes our way, and there's the tenderness of my father, my mother's kindness and the encouragement I get from my sister, brother, Zaid's aunt Lina and his uncles is endless, with their support I can challenge the world with Zaid."
---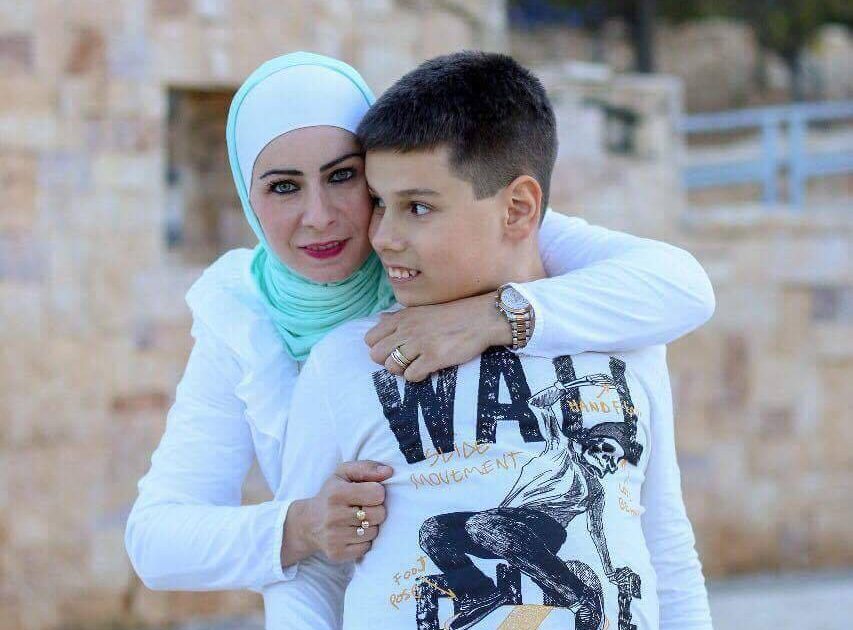 Luma Jamjoum Barakat: "My journey with my son with special needs taught me that there are no magic potions. Patience, satisfaction and acceptance are the treatment for me and my child. My journey with my son put me under the magnifying glass, we were being subjected to exploitation because we resorted to many trials of treatment. Strength was my only solution; I became the first and only defender of my child's rights to enjoy a life filled with love and respect. To be honest, I went through a lot of frustrating days, feeling like I was facing a dead road, but – thank God – things got easier, and I would wake up the next day full of energy to start working again. I wanted to challenge these encounters and the harder they got, the harder I worked. My biggest motivation is my son, especially when I see his progress and development. A lot of people have helped me and I welcomed them with open arms. This is what I have learned from my son, to be patient, work hard and learn from others. I became a big believer in exchanging experiences between parents has a positive outcome on us and our kids. I don't feel alone in this world anymore."
---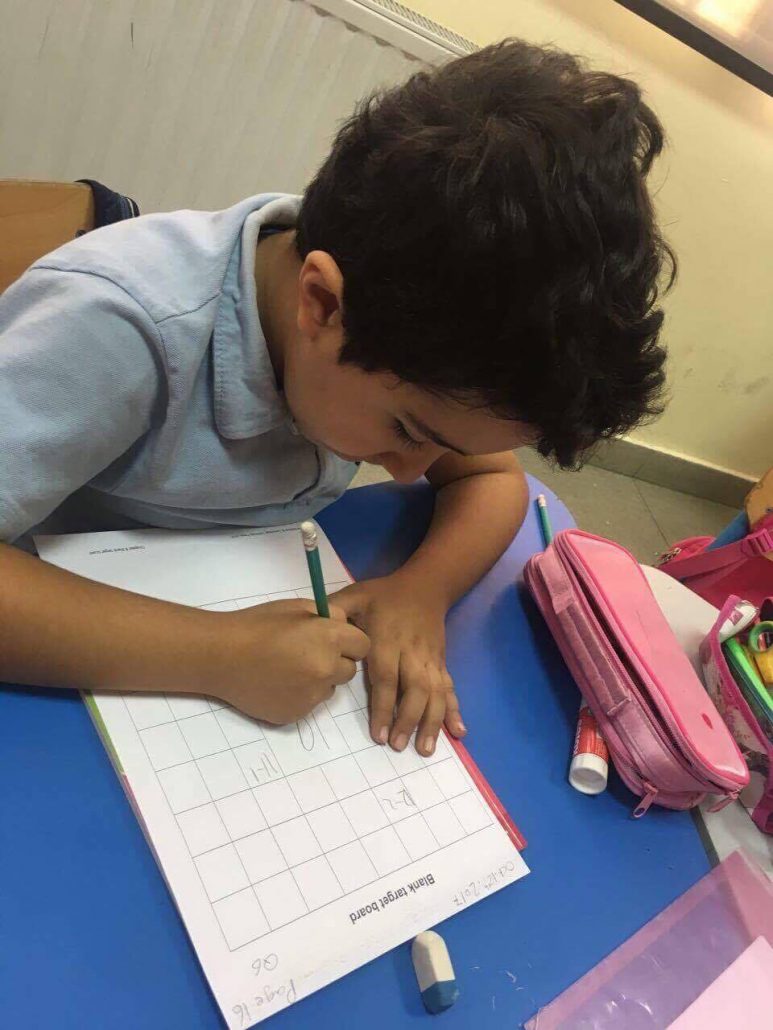 Sanna Aqileh: "I began to feel that my son was having a problem when he was one year and two months old, and I shared my doubts and concerns with the family, but they did not agree with me. However, I followed my intuition and five months later, I took him to a centre to assess his case. When he was diagnosed, we started to work with him to train and enhance his skills. The specialists advised me to enrol him in a nursery so that he would interact with other children and stop watching television, and I did. I enrolled him and informed them about the television issue, and then one day, one of the teachers approached me saying that as soon as I drop him off, they put him in front of the television until I come back to pick him up! I was shocked, they fooled me! Since then, our long journey had begun; nights filled with tears and pain, teaching him how to eat by himself, going to therapy sessions, training him at home so he can finally call me Mama. It is true we had to delay a whole school year and the challenges were tough, but most importantly, I accepted him for who he really is, I am confident in his abilities and happy with his achievements. He is now in second grade, he is still learning Arabic, while English is easier for him. I will always stand by him to help him throughout this journey and beyond."
---
Mother of a child with special needs (The name was not mentioned upon her request): "We faced a lot of difficulties. I didn't know of their existence until we faced them, like when my son began to make strange noises in public and people would stare and start judging, "Why does this mother ignore her son's crying? Why doesn't she give him what he wants?" Or, when some people approach my son to play with him and then notice that he does not speak, they look at me with a look that says, "Poor mother, it is clear that her child suffers from some issue. What do we tell her? Do we tell her that children of his age are verbal?" Then they ask me this question, "Doesn't he speak yet?" Well, my answer depends on my mood that day, whether I am in the mood to explain his case, or just ignore the question. People would say that they have good intentions, and I know that, but it becomes really annoying with time, especially when it happens often.
"Another challenge is finding the right treatment course for our kid. We have a hard time with this community while we are trying to create the right environment and treatment for our children. Whenever we encounter such consequences, I feel like I am at crossroads; "What should I do? Should I give up all the aid and devote my time, effort, and energy to treating him alone and not take care of myself and my marriage? People around me keep encouraging me to take care of myself, find a job. But how? I'm up all night worrying about my son's future. How can I continue with life as usual?" I find myself always in the vortex of my thoughts. I think the hardest challenge is finding balance and harmony between myself, my son, my family, my husband, my dreams, my children whom I am afraid to give birth to and my son's treatments, financially and occupationally. All of these are out of our control, so we just try to do the best we can."
*This article was published in collaboration with the Support group for parents with kids with Autism, intellectual disability in Jordan