The Mommy Club: A loving haven for mothers

Published : May 27 , 2016
Latest Update : July 06 , 2021

Interviewed by: Maali Jamil from the 360Moms team.
Would you please introduce yourselves and The Mommy Club?
I'm Heba Abou El Eid and I'm 24-years-old and the mommy of 16-month-old Selim. I'm also a graduate of Alsun Ain Shams University. And I'm Haidy Wafik, I'm 26-years-old and the mommy of 19-month-old Adam and a graduate in Management from GUC.
How was The Mommy Club born?
The Mommy Club was never meant to happen but it just did! And that's the beauty of it. The Mommy Club was born out of the fears of becoming a first-time mom. When I was pregnant, I felt very alone and I needed the support and experience of other moms who were going through the same thing or who had just given birth. In Jan 2015, I created a WhatsApp group called "New Mommy Support group" and I added all my friends & acquaintances who had just given birth or who were pregnant like me. This group became our favourite place; we talked all day and we connected on all levels. We shared laughs, worries, advice and were there for one another every day. One of the people on the group is now my partner, Haidy; we met in middle school and have been friends ever since.
As the WhatsApp group grew, my friends pushed me to create a group on Facebook so we could start adding more mommies and widening our circle. At first, I was not convinced, but one night at two am, while I was frustrated because my three-month-old was not sleeping, The Mommy Club was born. It is a secret group on Facebook because it started as a joke between us, but the next day, everyone was adding their Mommy friends! And ever since, we have been growing day by day alhamdulillah! And Haidy and I have become inseparable, working together to build The Mommy Club to become what it is today.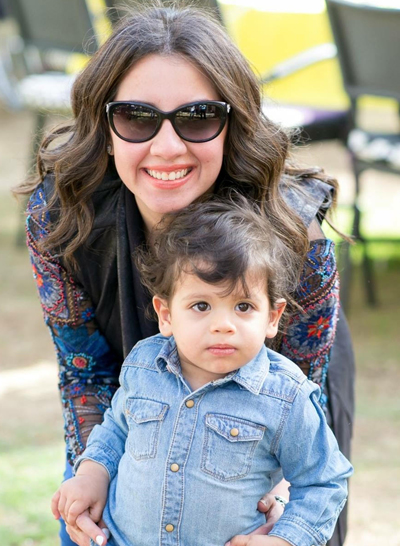 The main purpose behind TMC is to provide an all-inclusive support platform for moms and moms-to-be, it is the safe haven for them to express and share how they feel and to vent and rant about motherhood or pregnancy. To offer guidance, support and experience to one another in a drama-free and judgement-free zone. I firmly believe that no matter how supportive your husbands, friends and family are, no one will ever understand what you are going through except for a mother who is going through the same thing. At TMC you will find a friend whether at 12 pm or four am! Our mommies wake you up every day to go on TMC! It's their fun place. :)
To date, we have 20,500 mothers on our Facebook group. We get an average of 500 requests per day and each profile is scanned.
To offer guidance, support and experience to one another in a drama-free and judgement-free zone.
Please tell us about the Benefits Card.
At first, we thought it would be nice to approach businesses to give exclusive discounts to our group members and everyone we approached was so excited and agreed. As our FB group started growing day by day, businesses and vendors started approaching us because we have their target market. So in July 2015, the first batch of The Mommy Club Benefit Cards came to life. And by September, Haidy and I registered The Mommy Club Co as our business.
To date, we have 3000 cards in circulation and 70+ vendors on our card.
What are some of your future plans for The Mommy Club?
As a lot of groups have branched out of TMC, we noticed the desire for support and communication between mothers around the world. Therefore, we are aiming to create the first online social network for moms in the Middle East. Our website www.themommyclub.com is expected to fully launch in a couple of weeks! We are also working on our mobile app to make it easier for moms to connect.
We are also involved with different initiatives and social movements to make the lives of mothers and their little ones easier and much more enjoyable. The Mommy Club's line of events is also in the works, we are just trying to find places that will take these huge numbers.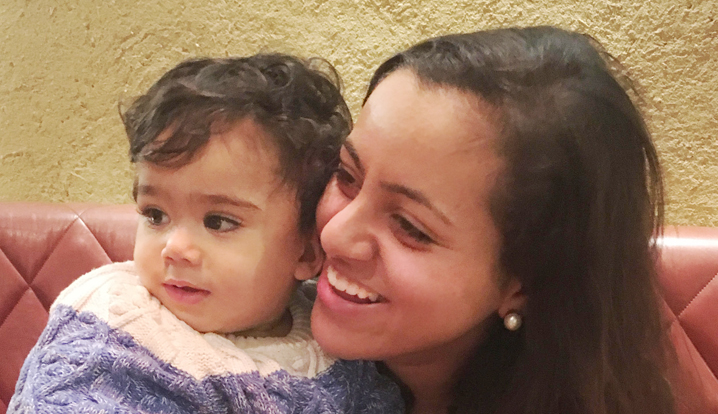 Please share a mother's story that really changed you.
We read such incredible and inspirational stories almost every day! The strength a mother has is incomparable and brings so much positive energy to others. There is no one story, there are hundreds! We try to celebrate them as much as we can through our Mommy Diaries initiative. Each month we pick a mommy and celebrate her by sending her a small gift (since it's the least we can do) and feature her story with the hashtag. We want to show them that they are amazing and that they are enough!
What has The Mommy Club taught you about parenting?
That there is no right or wrong when it comes to mothering your baby. No one will love your baby and care for your baby as much as you do, how you choose to mother them is none of anyone's business.
What problems (if any) do you feel are unique to Egyptian mothers?
Due to everyone's hectic lifestyle in Egypt, a lot of mothers lack support. And unfortunately, there is not much education when it comes to some natural parenting aspects, for example, the breastfeeding rate in Egypt is 11%, which is shocking! This is because paediatricians tend to prescribe formula milk for babies instead of trying to get the moms to increase their supply. But with the rise of lactation consultants, doulas and birthing coaches in Egypt, we are hopeful that mommies will find the support of professionals as well as the mommies already existing on TMC.