13 Magical baby nurseries your child will thank you for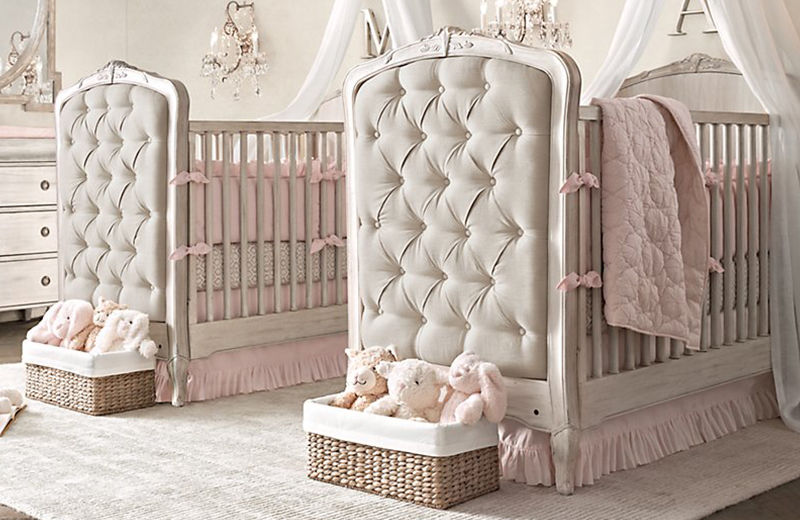 Published : August 10 , 2020
Latest Update : September 06 , 2021

Remind us again why so many of us replace magical for mundane once we've reached adulthood? If we could learn anything from kids, it is to bring magic into every aspect of our lives, including our living spaces.
And while your baby has no idea what their living space looks like, that doesn't mean that they shouldn't grow up surrounded by gorgeous wallpaper, adorable paintings and stylish furniture.
Are we being biased? Just a little! Because let's face it, you are going to be spending endless nights and (hopefully) countless play sessions in your baby's nursery, so it only makes sense to be in a space that will leave you inspired and comfortable.
We say bring out the interior designer in you and take inspiration from these oh-so-stunning baby nurseries. Meanwhile, if you need us, we will be on the phone to our own interior decorator!
Majestic Nursery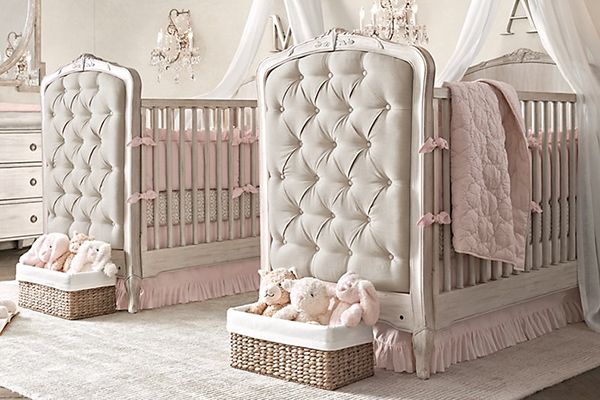 Source: www.hallofhomes.com
Let's just say that the word "WOW" came into mind as soon as we laid eyes on this majestic baby nursery. So elegant. So regal. So expensive! After all, this is a room fit for royalty.
In-the-clouds Nursery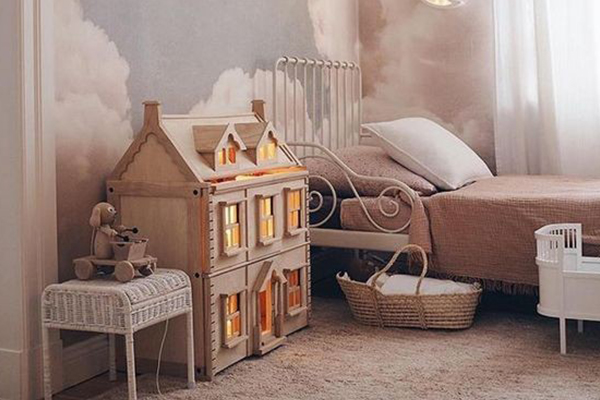 Source: www.momooze.com
This nursery simply says: "I'm sweet, I'm cosy, I'm home." We wouldn't mind nodding off to Sleepy Land in this charming little bedroom.
Explorer's Nursery
Source: www.gstatic.com
We see this nursery and think "explorer parents"! This African safari-inspired room is opulent, luxurious and different to the typical designs we've seen on the Internet.
French-inspired Nursery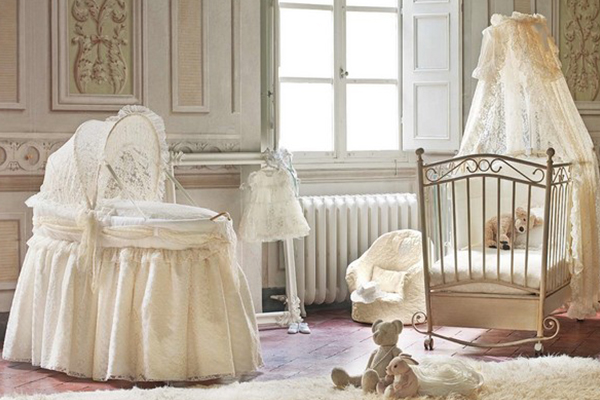 Source: www.gstatic.com
Marie Antoinette would have certainly approved of this design for one of her own children's nurseries. The lace details featured on the cot and crib, as well as the calm tones of the room as a whole, receive our royal seal of approval.
English Cottage Nursery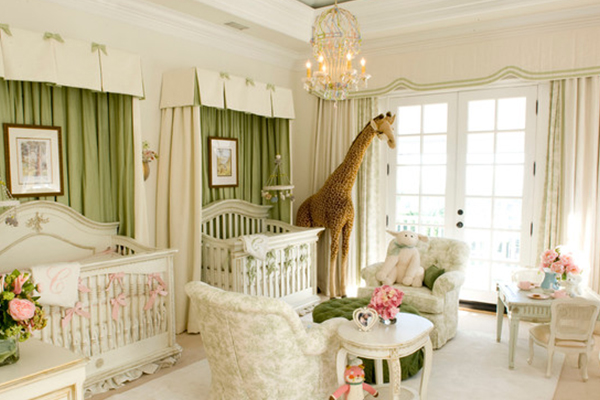 Source: Pinterest
This nursery could easily be placed in a traditional cottage in the English countryside. It's a beautiful, bright space for both baby and mum.
Peter Rabbit Nursery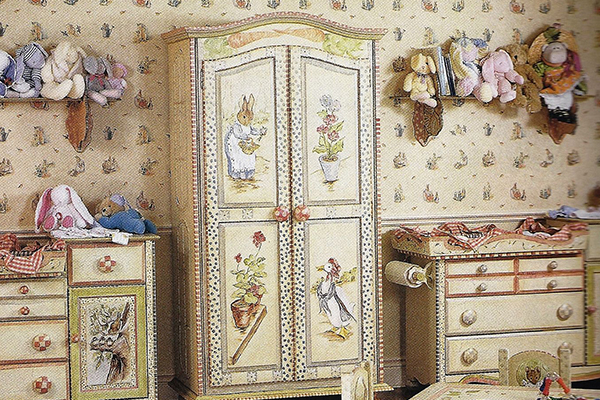 Source: Pinterest
If you've grown up reading the Peter Rabbit book series then this baby nursery is for you. And what an adorable setting it is for your child to grow up in and read those delightful children's books with you.
Glamorous Nursery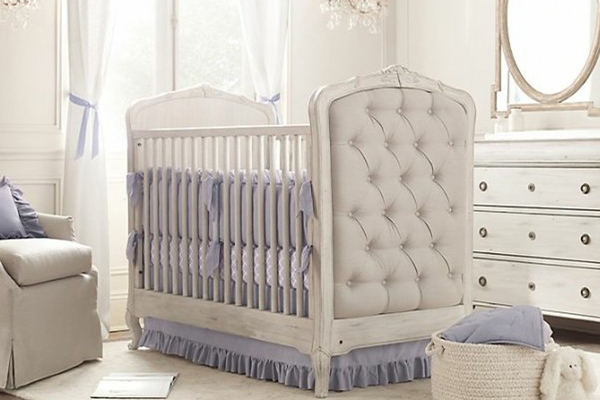 Source: www.kidsbedroomideas.eu
We can't get enough of these posh-looking nurseries. Your child might not appreciate the opulence of this room but you sure will.
Vintage Chic Nursery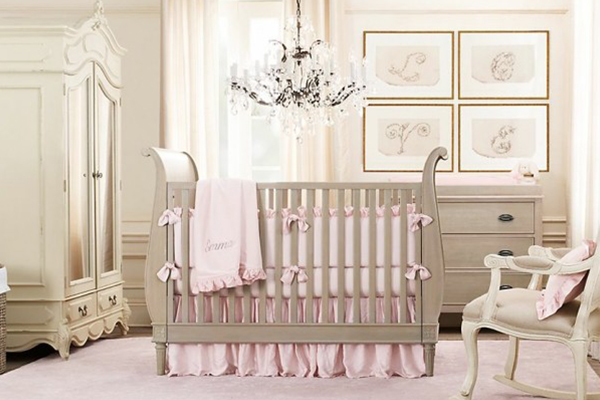 Source: www.ozvisuals.com
There's something endearing about having a rocking chair in a baby nursery but the crystal chandelier and fancy cot certainly add an element of glamour to this vintage bedroom.
Out-of-this-world Nursery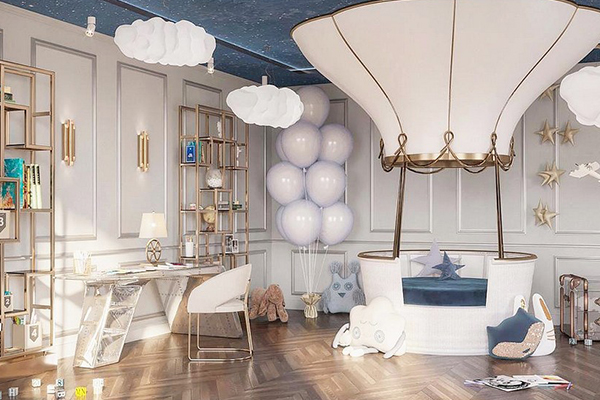 Source: www.circu.net
A room like this is a room full of inspiration, daydreams and adventures. Let that air balloon-shaped bed carry your child up to the clouds and leave their imagination to do the rest.
Dazzling Nursery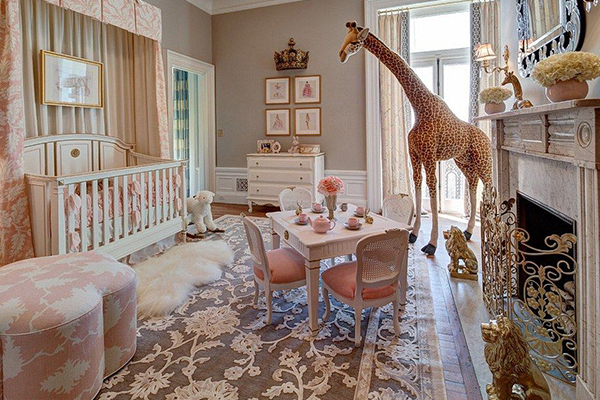 Source: www.kidsomania.com
If we're being honest, the beauty of this nursery has left us dazzled - and speechless. We'll leave you to put your own words to this picture.
Cutsie Nursery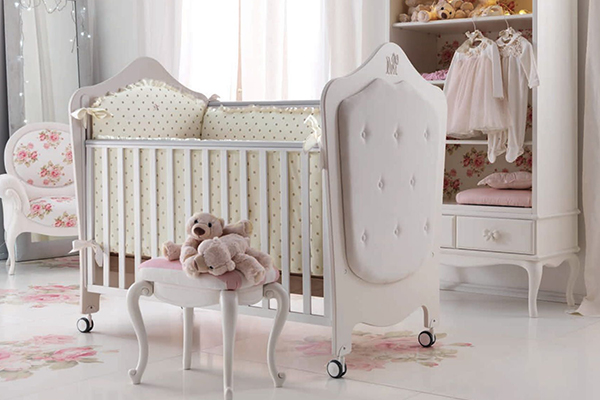 Source: Pinterest
Ooh we just love the fact that the crib has wheels attached to it. How convenient, right? The flowery wallpaper and polka-dotted headboard make our hearts flutter.
Fortress Nursery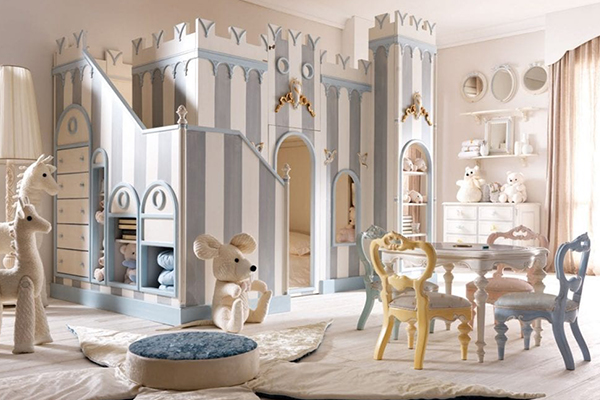 Source: Pinterest
Magnificent is the only word to describe this cool nursery. The fortress bed could easily fit six babies in it, while the play area is perfect for a cosy Tea Party. We also adore the colour scheme, which is a wonderful balance between elegant and fun.
Quaint Nursery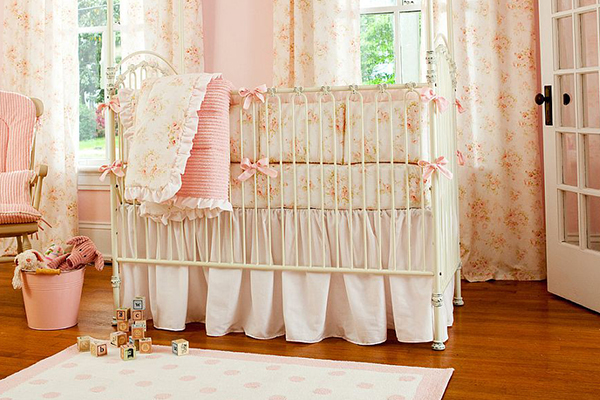 Source: www.decoist.com
Last but not least is this sweet, little vintage nursery, which could be set in an old English house in a quaint village. Simply lovely.