7 questions I get asked everyday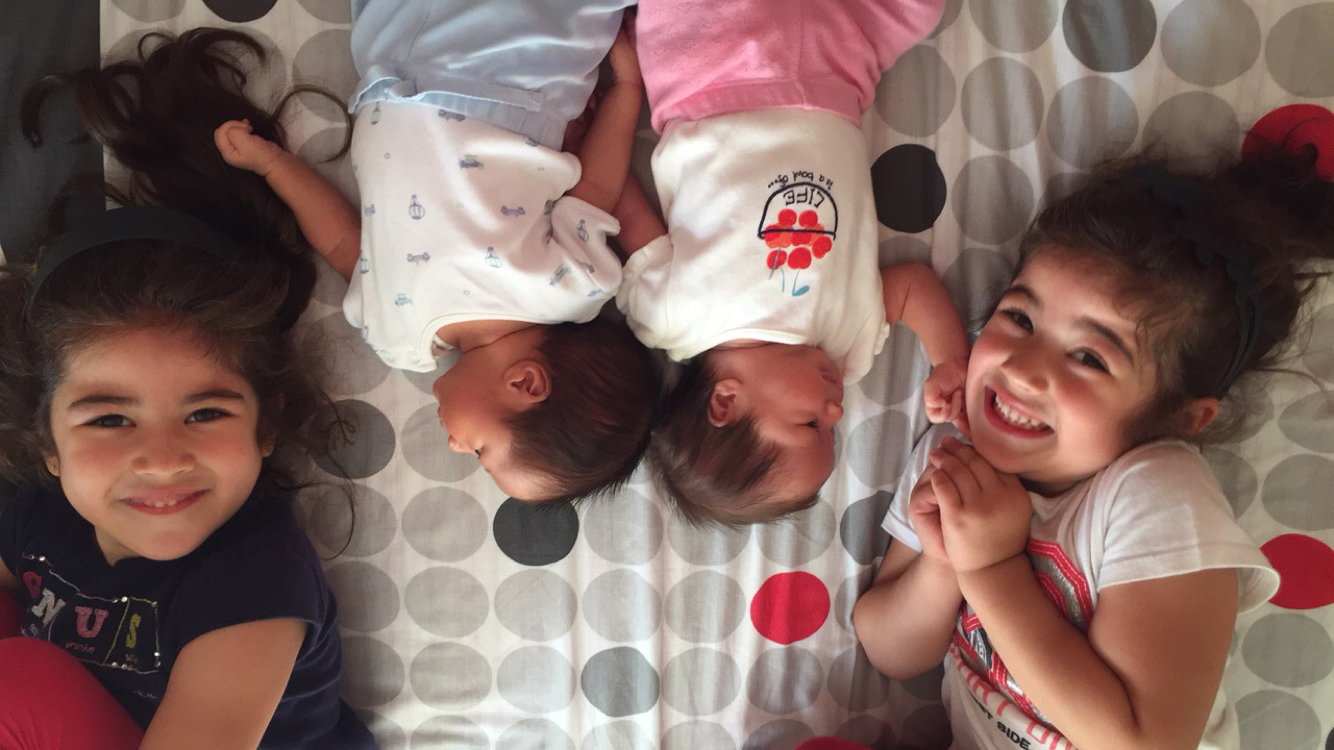 7 questions I get asked everyday
Book Author:
Book Age:
By Rawan Rousan (A mother of two sets of twins - 4 children)
A while back, I came across a picture of a mother hanging a sheet of paper about her twin babies to answer some of the repetitive and sometimes intrusive questions people ask her. I thought it was a brilliant idea, and I was able to relate to 99% of her problems reading those questions. That's when I decided to do my own version.
To give you a bit of a back ground, I was blessed with two sets of twins: Five year old Nada & Sama, and 4 month old Rayyan & Jana.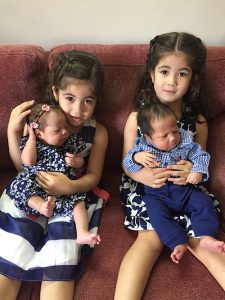 And here are some of the 'casual' conversations we have when we're out with the twins…
"Twins!! "( with the most surprised tone of voice)
"Yeah, that happens! Sometimes." Confusion follows..
"Oh my God!!! Are they twins?"( said with the most suspicious tone, almost like they uncovered your deepest, most well hidden secret) - "No... I just picked two random children of the same age, that look alike, and decided to adopt them." More confusion..
- "Are they Identical?" about the girls - "No. No they're not." - "But they look a LOT alike" - "Yeah, well, they are sisters." - "But they look exactly the same, they're definitely identical" - "Well... the mother, and doctor that gave birth to them say they're not... but you must know better. I could be mistaken."
-"How do you tell them apart?" - "They're actually different, one looks more like her dad, and one looks more like me." - "But they look exactly the same to me".... pause.... "Are you sure they're not identical???" …
- "Are your other set of twins identical then?" - "You mean the boy and girl?" - "Yeah?" - "Well, that's scientifically, impossible."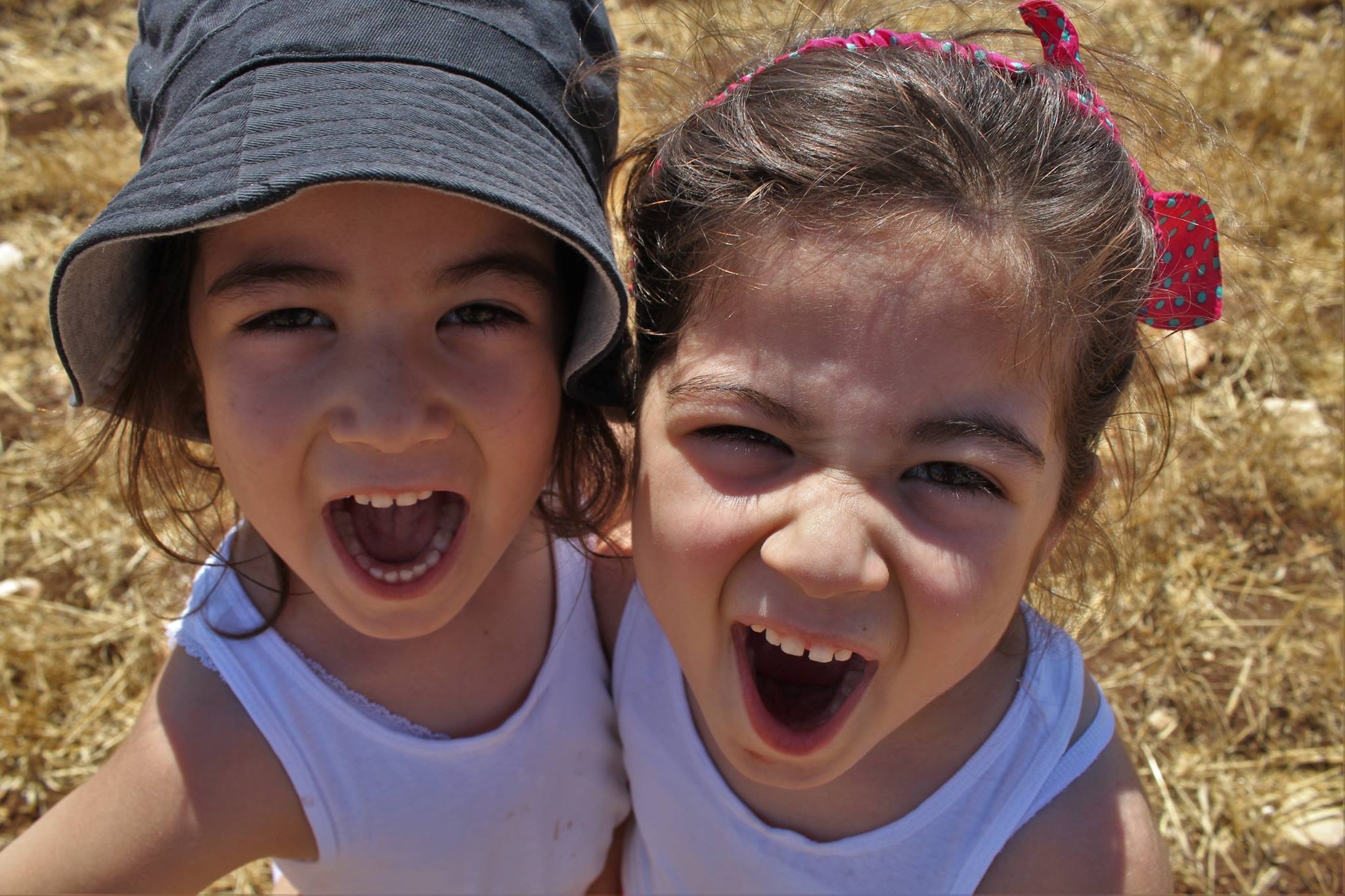 " IVF, or normal?" - Thinking: how about you mind your own business, yet replying: "Normal." - "Both sets??? That's impossible!" !!!!
"You must have a maid." - Thinking: also none of your business, yet replies politely: "nope, no maid." - "Are you crazy? How can you possibly be able to manage all the work load? With the house and the kids?!!! You must be insane. Why don't you just get a maid?? I do not understand! " - Thinking: well, unless you're willing to pitch in and help, that's non of your business! ... yet I grin politely. - "Oooooh... you must have a nanny then." !!!
"Two sets of twins? How can you afford that with you not working? How much does your husband make?" !!!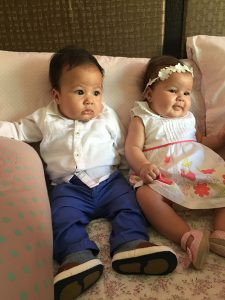 - "Twins huh? Is it from your side of the family or your husband's?" - " Well, scientifically speaking, a mother is that one that carries the twin-making gene (hyper ovulation). Males can only pass it to their daughters, so did my father." Total confusion...
------
It is funny to read, but it also might open your eyes towards some of the unnecessary wonders people throw at us just casually, whether they are strangers, or relatives. I beg you all to think before you speak your mind.
Yet there are questions I never tire of hearing, such as
"What is it like?"
"How can you manage?"
"It's hard?"
It is, by far, the hardest thing I have ever experienced in my life. It is also the most rewarding. I realise that I whine and complain often about the amount of work, However, as I do that, there's always, always a 'thank you God for this wonderful blessing' thought running in my mind, for it is a true blessing. And I don't truly understand what I have done to deserve it.
In all seriousness, I cannot take credit, because I wouldn't have been able to do it without the continuous and unlimited support from family: my wonderful husband, parents, mother and brother in law, and friends.
It truly does take a village to raise a child, and I'm the luckiest with my own tribe.