6 Easy, no-bake desserts that your children will enjoy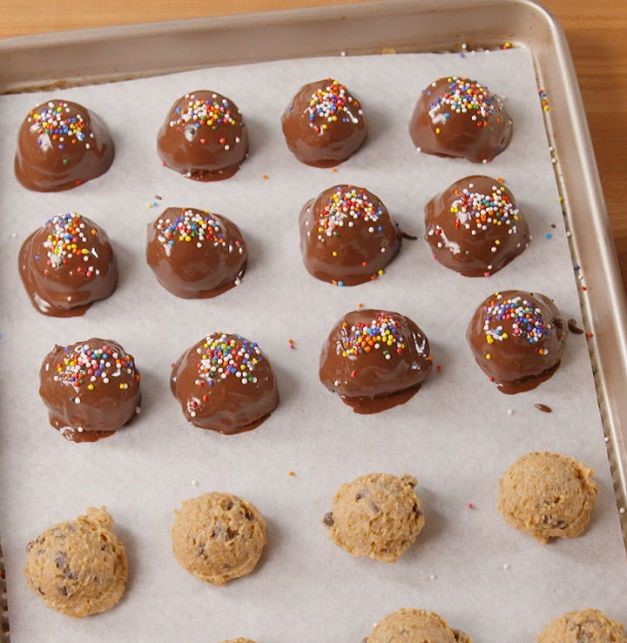 Published : November 25 , 2020
Latest Update : July 07 , 2021

By Rania Dawud
Desserts are highly underrated; some people easily skip dessert altogether, however, for those of us with a sweet tooth, we are all too familiar with our sugar cravings and the restlessness we feel until we've had our dose of sugary treats.
As for kids and sweets? Pff, desserts are pretty much essential for them. Any parent knows just how hard it is to get them to put down their sugary snacks before dinnertime. So, how about giving them something worth waiting for? Even better, use the enthusiasm and efforts of your kiddos to have them experiment with making these easy, creative no-bake desserts.

Cheesecake nachos
It's a strange idea, but it's a crowd-pleaser! This is the perfect way to eat cheesecake when you don't have the time or energy to prepare it (or the patience to chill it). It's super quick to make (15 minutes!) and will disappear off the table just as quickly.
Find the recipe here.

Apple cobbler
Now, this requires some cheating. Although it doesn't need baking, it will require the use of a microwave. It's worth it though! Apple-based desserts are also just perfect for the winter season.
Find the recipe here.

Cookie dough bites
Every kid has wanted to scrape the mixing bowl clean of the remaining cookie dough residue. This recipe gives them the chance to do so! These cookie dough bites are a great way to satisfy a typically forbidden craving, and kids can have great fun making them.
Find the recipe here.

Banana split pops
Who doesn't love a classic banana split? This fun twist on the dessert turns it into a lighter treat, rather than an extravagant dessert. It might turn your kitchen into a wild workshop, but your kids will definitely enjoy it.
Find the recipe here.

Healthy cookie bars
If you want a healthier, guilt-free dessert, this recipe incorporates oatmeal and honey for a sweet and crispy version of cookies. Even though it needs to chill in the fridge for a while, it will get devoured very quickly.
Find the recipe here.
Chocolate-covered pretzels
This recipe turns a beloved savoury snack into a dessert. It makes for a sweet, appetizing snack and a fun project for kids to participate in.
Find the recipe here.