Categories
Fashion and Beauty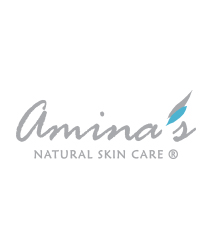 Share:
Amina's
Discounts from 15% up to 20%
- 20% discount on all products through the website www.aminaskincare.com, by using the promo code mentioned below.
To get your promo code please log in to your account on www.360moms.net
-15% discount on all products through the pharmacies mentioned below:
PharmaQuest ( opposite Istishari hospital).
Number one ( behind Jaber complex).
Jarasia ( Alrabieh).
Hekaya ( Deir Ghbar).
Hekaya ( Madinah St.).
Hekaya ( Jbeiha).
White Pharmacy ( Abdoun circle).
Um Uthaina ( behind Imseeh Jewelry).
Katia Pharmacy ( Fourth circle).
Alma Pharmacy ( Um alsummaq).
Albawasel Pharmacy ( Um Uthaina).
7th circle ( beside RJ).
Nimaa wa Fadel( Al Bayader).
Bawabet Alordon( Al Bayader).
Jouna ( Aljbeiha).
Bawabet Khalda( Wasfi al Tal st.).
Abu Tlool( Jbeiha circle).
Amina's Natural Skincare is a family owned brand that promotes healthy, safe and effective skin care for the whole family from day one onwards.
It is the pioneer organic skincare manufacturing brand in Jordan, the Middle East and North Africa.
A Jordanian manufactured brand that has at its core principles: producing safe, organic certified and effective skin care products and the empowerment of Jordanian women by means of providing them with employment where they are valued and where their growth development opportunities are paramount to our philosophy and work ethics.
We believe in, and live by sustainable and organic philosophies. Applying these to all aspects of our products from sourcing of the raw materials and the design of our packaging to the manufacturing process, and our eco-factory.