What you need to know about TikTok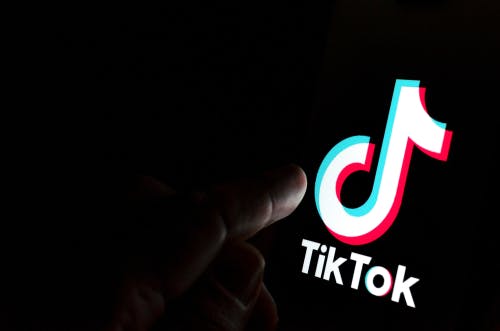 By Rania Dawud
If you don't know any of the TikTok dances by now, then, erm, where have you been?
TikTok is an app that has blown up over the past couple of years (especially during the Corona lockdown), becoming one of the most popular mobile apps to ever exist. The video-sharing service had an influx of bored users this year, mostly tweens and teenagers (aka Gen Z), before it also became popular amongst millennials and "older people."
TikTok was formerly known as Musical.ly, however, its concept didn't change. As you'd expect though, following its rebranding, TikTok was spruced up with new features and updates after being bought by the Chinese company Bytedance.
What can you do on TikTok?
TikTok is a social media service that allows its users to create short videos of up to 60-seconds-long, typically music-based with popular songs often playing in the background. Users either dance to those songs (there are actual specific TikTok dances) or lip-sync to famous scenes from movies/shows, or from other users' viral videos - those are typically sketches or regular videos of someone making a point or a joke.
The app has a wide range of features for editing videos including voice and beauty filters, text, stickers and so on.
Like other social media apps, users can follow each other and like, comment and share the videos they see.
What kind of videos are on the app?
Everything! No, really. Everything. From short skits, fashion, makeup, food recipes, vlogs, cats, dance challenges, creative mini-films, memes, inspirational videos and even content targeting an awfully specific niche. There is something for everyone.
What else?
Like Instagram's Explore page, TikTok has a "For You" page that offers curated content that is best tailored to the user's taste. It follows an algorithm based on the videos you interact with, making sure that you are shown similar content. An algorithm so sharp, in fact, that users spend more time on their For You page than their Following page.
Also, the clever algorithm results in the app being very addictive. Every time you scroll down you are met with a video you're guaranteed to be interested in.
What makes the TikTok algorithm fun as well is that it shows you local content from users in your city. And building a following is very organic that even accounts with no followers can have their videos go viral overnight.
Why is it so popular?
TikTok is less polished and perfect than Instagram and it is less political than Facebook and Twitter, therefore, it appeals to the teenagers who aren't interested in the picture-perfect world of social media influencers. Users who have a following on TikTok are often imperfect teenagers, just like their followers. Yep, TikTok is relatable and engaging.
Recently, even brands, politicians and mainstream Hollywood celebrities are understanding the app's importance and joining in to reach a new audience.
Is it safe?
For the most part, TikTok is harmless, creative fun. Although TikTok requires users to be 13+, it is easy for kids to still create accounts by putting in a fake birth date.
Since most of the music used on the app is popular on radio, YouTube and music charts, it often contains explicit language that isn't suitable for young children or even teenagers. And while it is extremely unlikely that explicit content will show up on your child's For You page, there are protective settings available for filtering out inappropriate content.
The app does have a "Family Pairing" feature in its setting as well, which allows parents to customize their child's safety settings, limit unsuitable content and set a screen-time limit.
Finally, as with all social media apps, there are risks when it comes to having public accounts, so it is important for kids to be safe by turning on their privacy settings and being responsible with what they choose to post.