Seasonal Occasions
Children's Fashion Trends - Winter 2018
November 01 , 2018
Now is the time for the most common phrase used by parents: "It is going to get cold out there: please put on your jacket!" We totally agree: Autumn is well known for its unsteady weather; it is hot in the day and cold by night. However, no one can disagree on the fact that it is rich with calming colors: brown, burgundy, navy, gold, off-white… colors that invite warmth and coziness to our souls, right?
Now this nostalgic feeling you got while imagining this palette of colors has been reflected on this season's collection! The outfits are a mix of vintage and classic prints with an unexpected twist.
You'll find printed and striped clothing, even a mix of both in one outfit! You will see kids wearing beautiful and trendy clothes that will wrap them up comfortably, showing how cute they are even on windy days.
Take a look at the below trends, and we guarantee that by the end of this article you'll be your kids' stylist this season!
 Trends for Little Ladies
Printed or Floral clothing
Go for printed or floral dresses with a preppy chic look. You can add a basic colored cardigan for warmth.
These dresses go well at family outings, friends' birthday parties and even on a casual day at school.
Striped dresses and tops
Stripes are now trending but in a really new way. Fashion designers gave them a new touch, whereby you can choose a long white sleeve top with golden stripes but pair it with a bright colored skirt or pants in red or fuchsia. This will give kids an edgy look, and it will look adorable on both baby girls and toddlers.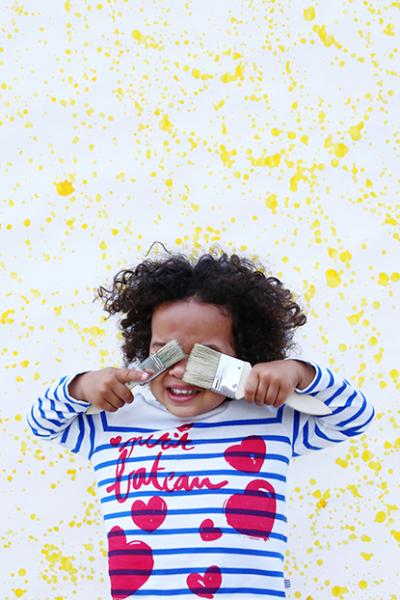 Pants with Polka dots
One of the cutest trends for girls is the classic look, such as polka dotted pieces. You can choose black leggings with white polka dots, black pants with goldish dots and pair with them any basic colored long sleeve tops. Add ankle boots to the look and you got the WOW factor going there!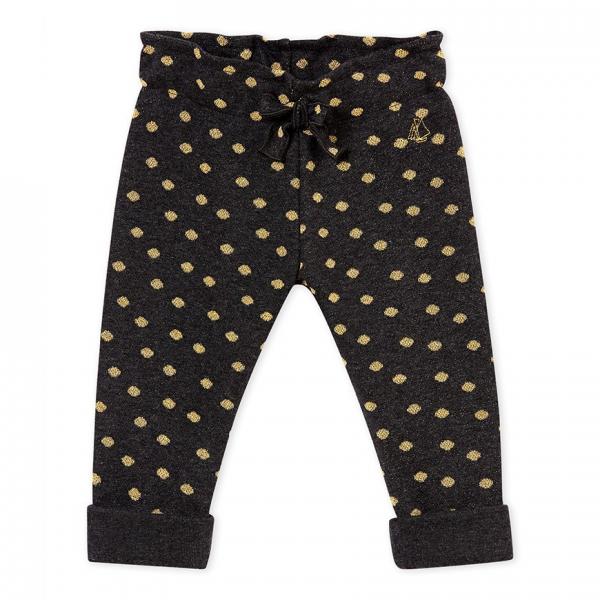 After highlighting the trends for our little ladies, let's start with the latest trends for Little Men:
Cool bright pants
We cannot give up on basic pants, but this trend is out of this world as it gives the boy's look, a new angle that is a refreshing look even during the fall season. Red pants are a trend now, so why not?
Multi-colored striped tops
As we mentioned above, classics were maintained during this season, but they are given a very nice twist: look at this outfit in the photo. You can see how the royal blue and red stripes give the outfit a different vibe, which shows that we can choose many more colors to go with basic pants, vests or overalls.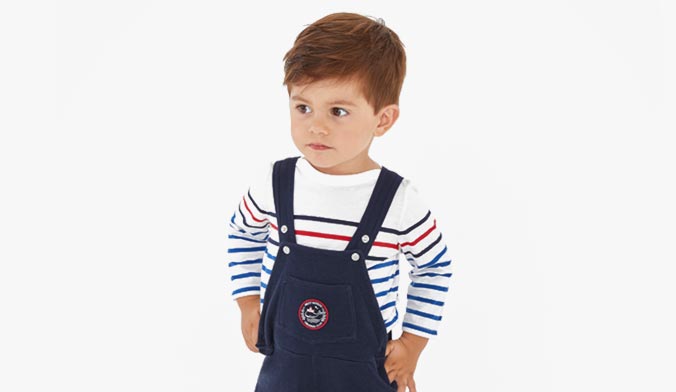 Now, your kids will crawl or walk in style because you know what is trending, and you are ready to stack your child's closet with the most adorable and fashionable outfits. Don't forget that toddlers' trends can also be reflected in infants' outfits.
And always remember to look for good quality fabrics, clothes that last, endure laundry, and more importantly chocolate stains.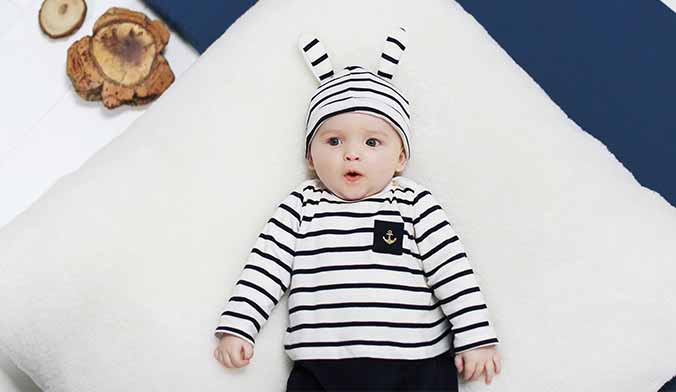 ---
This article is brought to you by


To view more of Petit Bateau Collection- Fall 2018, visit this link  https://www.facebook.com/petitbateaujordan